Common Dental Concerns
Some of the most common dental concerns are preventable with routine dental visits and excellent oral hygiene. As a premier dentist office in Morristown NJ, we understand the importance of preventive dental care and patient education. Both factors are crucial parts of reducing the risk of certain types of oral diseases. By promptly addressing your dental concerns, we can help you maintain full function and excellent oral health for years to come.
At Morristown Cosmetic Dentistry we aim to help each of our patients achieve optimal dental health. We achieve this through personalized treatment planning, advanced dental technology, and a commitment to dental excellence. If you notice any changes in your dental health or haven't visited the dentist near you recently, we encourage you to visit our dental practice.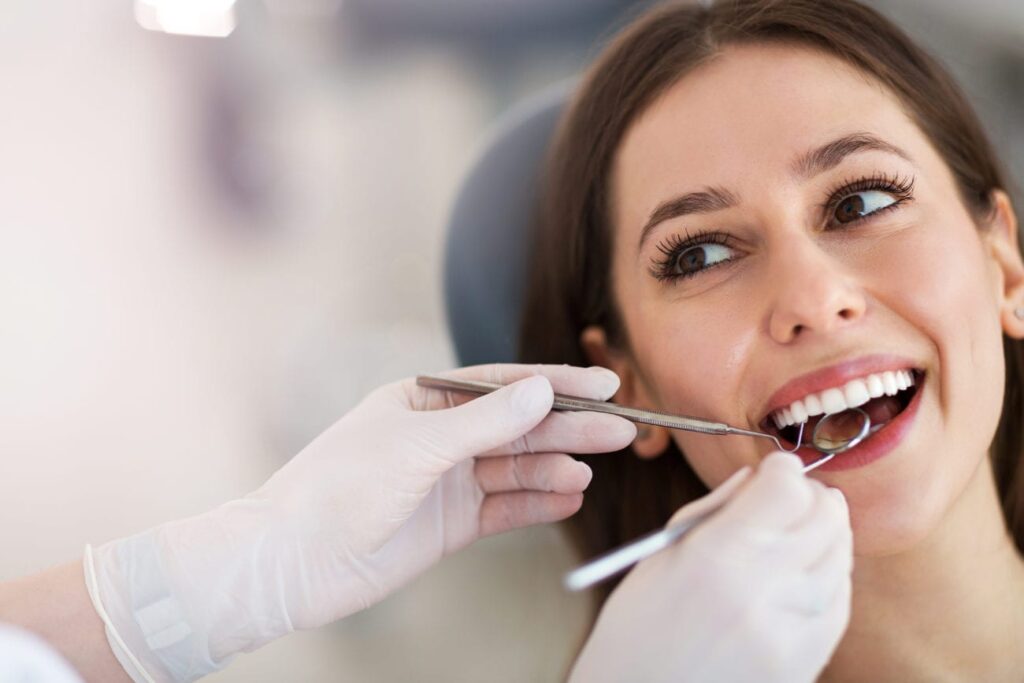 Do You Have Bleeding Gums?
Bleeding gums are not normal and should be addressed as soon as possible. Bleeding gums is one of the most common signs of gum disease. Identifying and treating gum disease in its earliest stages is key to preventing complications.
Dr. Gittleman can assess your gum health through diagnostics testing and can work with you to find a suitable gum disease treatment. We offer a full range of periodontal therapy services, including laser gum disease treatment, for patients in all stages of gum disease.
Do You Grind Your Teeth
Teeth grinding, also known as bruxism, is often done unconsciously during sleep. When the biting surfaces of the teeth repeatedly grind together, it can lead to dental issues such as TMJ disorder, worn teeth, tooth damage, and eventually tooth loss.
At Morristown Cosmetic Dentistry, Dr. Gittleman can identify the underlying cause of tooth grinding and develop a comprehensive treatment plan to address signs of grinding. He can also work with you to prevent further damage to your teeth and jaw.
Are You Missing One Or More Teeth?
Missing teeth can cause a domino effect on oral health issues. It is best to replace missing teeth as soon as possible to avoid complications. Dr. Gittleman and Dr. Reff work with patients on an individual basis to assess their needs and recommend the appropriate tooth replacement solution for their smile. Morristown Cosmetic Dentistry offers full-service dental implants in our Morristown, NJ, dentist office.
Do You Have Discolored Teeth?
Stained or discolored teeth can affect your self-confidence. Finding a cosmetic dentistry solution to achieve a whiter, brighter smile can allow you to smile confidently again. We offer ZOOM! teeth whitening as an effective, quick way to brighten discolored teeth. In addition to tooth whitening, we also offer take-home whitening, dental bonding, and porcelain veneers to improve the overall appearance of your smile.
Do you have gaps in your teeth?
Gaps in teeth can result from genetic factors, jaw-to-teeth size discrepancies, certain habits, or gum disease. Gaps in your front teeth can affect your confidence and smile. Dentists have several solutions for this issue. They might recommend orthodontics to shift the teeth together. Dentists may also use porcelain veneers to adjust the tooth appearance or dental bonding that fills the gap with tooth-colored resin. Each of these solutions can enhance both the look of your smile and your overall oral health.
Schedule An Appointment
Your dental health and overall well-being are important to our team at Morristown Cosmetic Dentistry. Dr. Gittleman is an experienced, trusted dentist in Morristown, NJ who is committed to dental excellence. If you have not visited the dentist in a while or have noticed any changes to your dental health, call (973) 287-3337, or request an appointment online.