As a premier dental office in Morristown, NJ, our team at Morristown Cosmetic Dentistry strives to provide our patients with innovative solutions to enhance their smiles. Dr. Victor Gittleman has over three decades of experience building natural-looking, beautiful smiles.
Sometimes you don't need extensive care to improve the appearance of your smile. With affordable tooth bonding, we can address many cosmetic dental concerns and economically restore balance and beauty to your natural smile.
Cosmetic bonding is ideal for patients of all ages and is often described as a cost-effective, simpler solution to porcelain veneers. Bonding can address many of the same cosmetic dental issues as veneers, including gapped teeth, chipped teeth, discolored teeth, and uneven teeth. Tooth bonding is a cosmetic dentistry treatment Dr. Gittleman specializes in.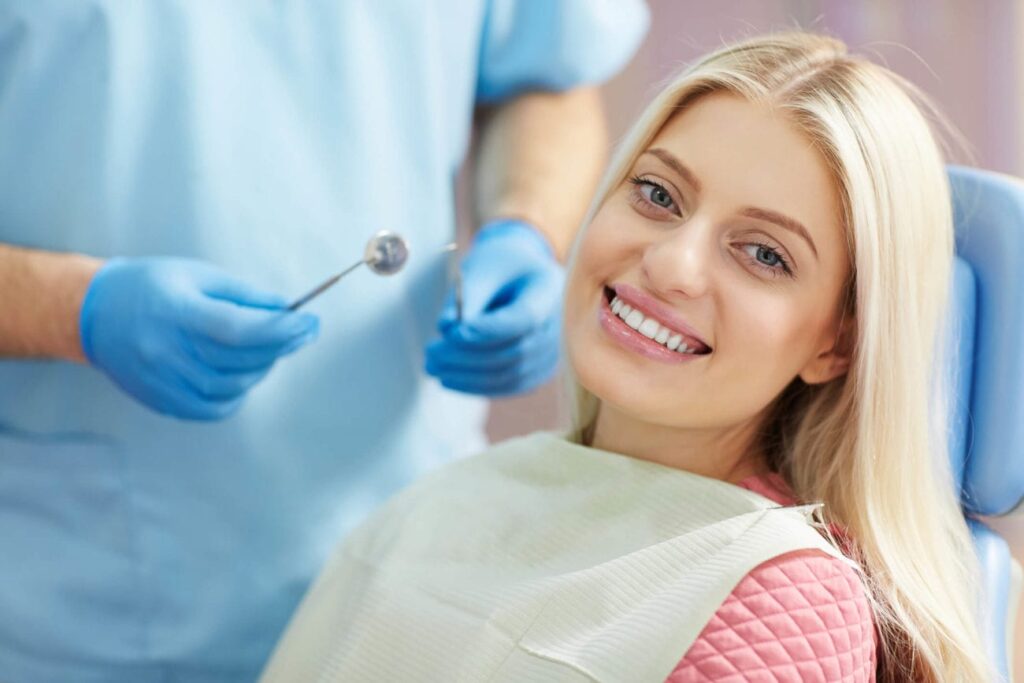 Dental Bonding in Morristown, NJ
The first step to determine if inexpensive dental bonding is right for you is to visit our Morristown dentist office near you for a consultation with Dr. Gittleman. During your consultation, Dr. Gittleman will assess any damage to your teeth, discuss your cosmetic goals, and explore your treatment options.
In many cases, most patients are ideal candidates for tooth bonding. Bonding offers natural-looking, long-lasting results for many cosmetic issues. Patients choose dental bonding to address these common issues:
Fixing a chipped tooth
Covering a stained or discolored tooth
Addressing cavities
Fixing misshapen teeth
Protecting the tooth root
Practicing a healthy oral hygiene routine, eliminating poor dental habits, and visiting our Morristown dentist office regularly can help increase the longevity of a bonded smile. In the event that you are seeking a more permanent resolution to your cosmetic concerns, Dr. Gittleman can explore your options and determine if dental veneers are right for you.
Dental Bonding Process
In many cases, we can complete your dental bonding procedure in one visit to our Morristown dentist office. Usually, no anesthesia is needed to keep you comfortable during your visit. In some cases, we may numb the affected tooth to help keep you comfortable as we prepare the tooth. Once you are comfortable, Dr. Gittleman will explore your shade range to ensure we choose the composite resin that blends seamlessly with your existing teeth.
The tooth is chemically etched to create an adequate bonding surface for the composite resin. Once the tooth is carefully prepared, Dr. Gittleman will gently shape and mold the composite resin onto the tooth. After the desired shape is reached, the composite resin is hardened into place using a special curing light.
When the resin has hardened, it is carefully polished to create a natural shine and luster that resembles a natural tooth.
While dental bonding is not a permanent solution to your cosmetic issues, it can last many years with proper care and routine maintenance. Be sure to practice a healthy oral hygiene routine, visit the dentist near you regularly, and receive professional dental cleanings.
Dental Bonding FAQs
What can I do to extend the life of my bond?
Dental bonds typically last anywhere from 5-10 years. Patients can extend the life of their bond by being cautious with their diet and oral health care routine. Patients with bonds are told to avoid sticky foods, candy, popcorn, and gum. Patients who grind their teeth should be aware that this wears on bonds and can make their lifespan shorter, although wearing a mouthguard at night can protect against damage.
Can Bonds be used to fix cavities?
Tooth bonding can be an option to fix cavities. Bonds can also be used to fix broken, chipped, missing, and large gaps between teeth. Dental bonds are also known to fix tooth aesthetics.
Is tooth bonding permanent?
Dental bonding is a semi-permanent treatment, but it can be reversed. Some patients may choose to have bonds put on until they wait to have another treatment, such as veneers. One of the biggest benefits of bonding is that bonds do not cause any harm to the tooth, and they can be removed with just as much ease as they are put in.
Schedule a Dental Exam & Dental Bonding Consultation
If you are looking for an experienced cosmetic dentist in Morristown, NJ, schedule a consultation with Dr. Victor Gittleman.
At Morristown Cosmetic Dentistry, we place the comfort of our patients first. Our team believes in giving the best care to our patients and helping them achieve full function, beauty, and optimal oral health.
A leader in his field, Dr. Gittleman has provided expert cosmetic dental care for over three decades, and he has the skills and expertise needed to execute a full range of cosmetic solutions, including dental bonding. To schedule an appointment, call (973) 287-3337 or request an appointment online.