Our team at Morristown Cosmetic Dentistry are your trusted and experienced dental professionals in Morristown, NJ. Dr. Victor Gittleman leads a team of professionals who are committed to providing exceptional care to each of our patients.
From routine dentistry to advanced restorative care, we can provide the treatment you need to enhance your smile. We take pride in creating a warm, friendly environment where our patients feel empowered and understood. We listen to your needs and work with you to identify and achieve your dental health goals.
Full-Service Dentistry in Morristown, NJ
As a premier dental office in Morristown, we offer a full range of services to address many cosmetic, restorative, and general dentistry needs. Our office is home to a team of experienced, trusted dental professionals who are committed to giving patients the care they need in a comfortable and safe atmosphere.
We take pride in incorporating advanced dental technologies into our treatment planning, oral surgeries, and dental procedures to yield high-quality results and improve the patient experience. Our access to advanced dental technology and modern materials allow us to offer a full range of dental services in-house; this means patients of all ages can receive the dental care they need all under one roof. Your comfort, safety, and overall experience in our dental office are our top priorities.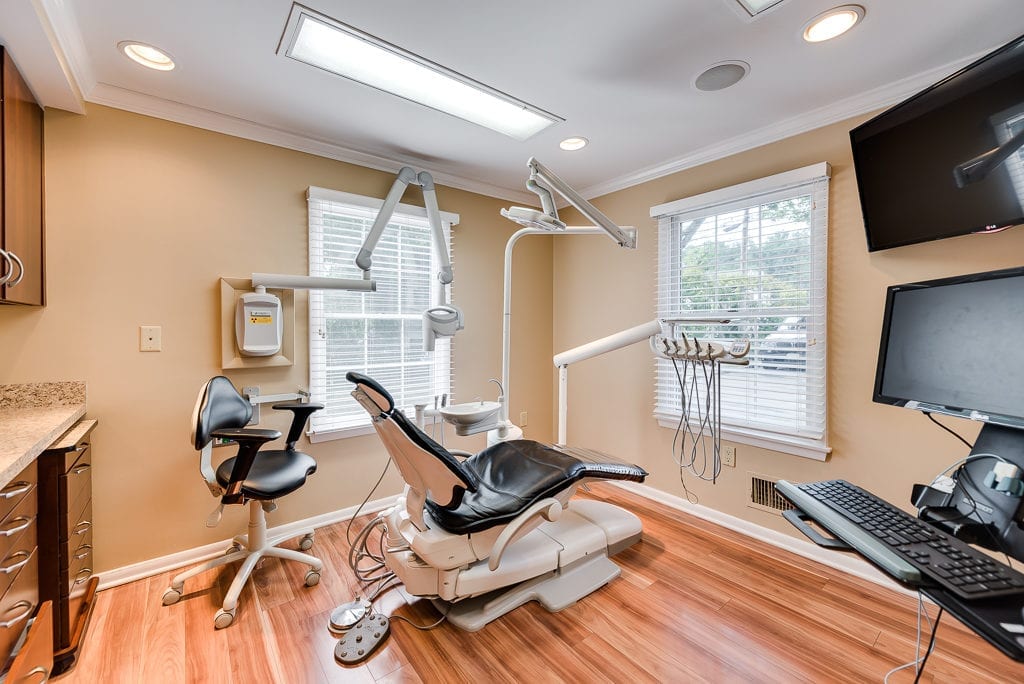 Cosmetic Dentistry: Personalized Smile Makeovers For Beautiful Smiles
Dr. Gittleman is a highly-trained cosmetic dentist near you in Morristown. He has dedicated countless hours of training and continuous education to hone his skills to build a beautiful smile that is designed to suit each patients' unique features.
Whether you want to make subtle changes to your smile or undergo a complete smile makeover, our Morristown dentist office can offer the treatment you need to achieve the smile of your dreams.
Our cosmetic dental services include:
Restorative Dentistry: Restore, Repair, and Regain Health and Function to Your Smile
As a true pioneer in restorative dental care, Dr. Gittleman understands the importance of creating a balanced and functional smile. When the bite is imbalanced, it can increase a patient's risk of tooth loss, tooth damage, and other complex dental problems.
At  Morristown Cosmetic Dentistry, we aim to help each of our patients restore, repair, and regain what they've lost. We offer a complete range of advanced restorative dental care services, including full mouth rehabilitation. Our team works diligently to build a comprehensive treatment plan that meets your every need.
Our restorative dentistry services include:
General Dentistry: Achieve Optimal Oral Health
At Morristown Cosmetic Dentistry, we aim to empower our patients through patient education and preventive care resources. Understanding how to improve your oral health can help give patients the tools and knowledge they need to maintain a healthy smile.
We encourage patients to visit our office every six months for a routine dental exam and professional dental cleaning. Healthy teeth and gums are a crucial part of maintaining optimal health.
Our general dental services include:
Dental Fillings
Wisdom Teeth Removal
Visit Our Morristown, NJ Dentist Office
At Morristown Cosmetic Dentistry, we take great pride in building long-lasting relationships with our patients. We aim to help patients find the ideal solutions to achieve a healthier smile. To help foster this, we provide comprehensive treatment plans and offer an unmatched dental experience.
To learn more about how our Morristown dentist office near you can help you reach your oral health and aesthetic goals, please call (973) 287-3337 or request an appointment online.