Are you unhappy with your smile? Do you try to hide it instead of showing it off? A smile makeover can be the transformation you need. Dr. Victor Gittleman of Morristown Cosmetic Dentistry offers full smile makeovers in our Morristown, NJ dentist office. Smile makeovers are the way to completely transform your smile. Smile makeovers include cosmetic dental services our office provides to the public.
What Is A Smile Makeover?
Smile makeovers are used to completely overhaul a patient's smile. They're typically focused on taking care of cosmetic issues, but taking care of these problems can help your oral health overall. These include treatments that whiten teeth, fix damaged teeth, and eliminate gaps so that you have a white, even smile.
A smile makeover is different for every patient. Dr. Gittleman will have a consultation with you. This includes an oral exam to take a look at your smile, discuss your cosmetic goals, and talk about your budget. This allows him to create a personalized treatment plan that takes care of the specific problems with your smile.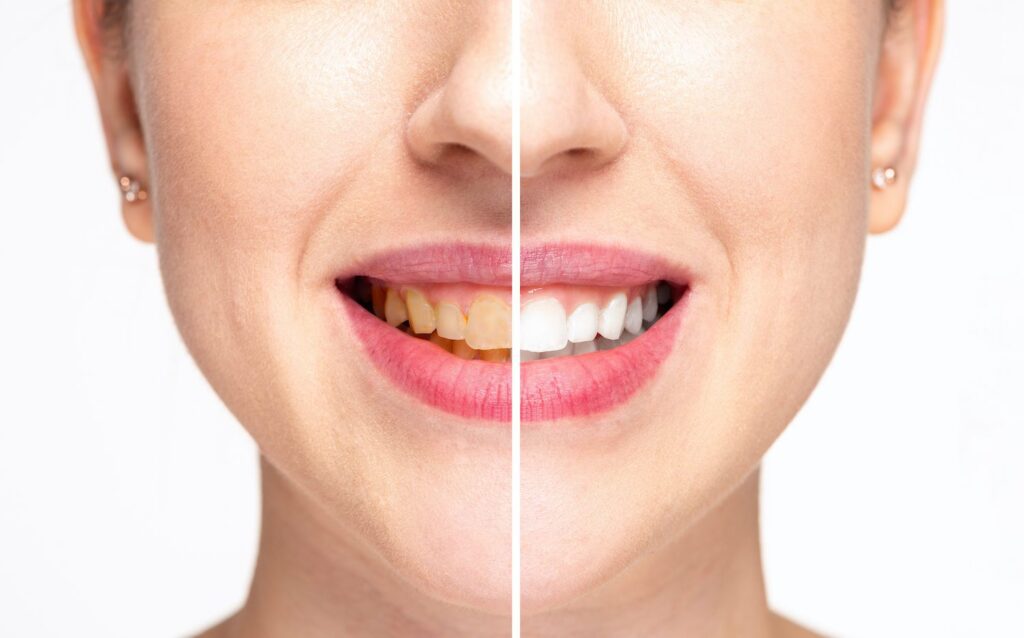 Smile Makeover Treatment Options
There are a variety of treatments that Dr. Gittleman may recommend for your smile. As a full-service dental practice, we offer many options so that our patients can get all of their dental needs taken care of under one roof.
Tooth Whitening
One of the main aspects patients ask for in their smile makeover is whiter teeth. A brilliantly white smile is something that gives people confidence and makes them eager to smile and laugh in public. Professional tooth whitening is typically the solution for discolored teeth.
We offer both in-office and take-home tooth whitening options. Zoom! teeth whitening in our office allows you to get teeth up to eight shades whiter in about an hour. Take-home whitening is a more gradual solution. Custom whitening trays are made and you're given professional-grade whitening gel to put in them. These are worn overnight or for a few hours each day.
Porcelain Veneers
Porcelain veneers are ideal because they can take care of many different cosmetic issues. They're made of a thin layer of dental ceramic that's color-matched to the shade you desire. This shell goes over the front and sides of your tooth, completely covering your natural tooth.
If you have difficult staining that doesn't respond to traditional whitening methods, porcelain veneers can make your smile whiter. Since they go over the full tooth, they can also be used for teeth that are chipped, cracked, or broken. They're custom-made, so they can also be arranged to eliminate gaps in your teeth or cover crooked or misshapen teeth.
Dental Crowns
For teeth with severe breakage or defects, a dental crown can be used. The tooth is prepared and a dental crown goes over the entire tooth. They allow you to keep your natural tooth structure, even for a tooth with a large amount of damage. They're shaped and color-matched to blend in with your smile perfectly.
Dental Implants
Missing teeth can make a big impact on both the appearance of your smile and your overall oral health. Dental implants are considered the gold standard of tooth replacement. Whether you're missing one tooth or multiple, dental implants are an effective solution. Implants both look and feel the most like natural teeth in your mouth.
Smile Makeovers in Morristown, New Jersey
Is a teeth makeover the solution you need to restore the smile of your dreams? Our dentists near you are ready to help. Call us or schedule an appointment online today to get started!