At Morristown Cosmetic Dentistry, our dental office is committed to providing the ultimate patient experience. As a modern dental practice, we incorporate a range of advanced dental technology into our treatment planning, oral & maxillofacial surgeries, and traditional treatments to produce predictable, high-quality results.
Dr. Victor Gittleman is committed to upholding the highest level of care and satisfaction for every patient who walks through our doors. If you are searching for a technologically advanced dental practice near Morristown, Mendham, Madison, Chatham, or any of the surrounding communities, visit our team at Morristown Cosmetic Dentistry.
---
BREATH EASIER WITH ENHANCED AIR PURIFICATION AT MORRISTOWN COSMETIC DENTISTRY
We are pleased to announce recent upgrades to our HVAC system made to enhance our existing comprehensive air purification measures.
The centerpiece of this project is the installation of the REME HALO air purification system which uses unique state of the art technology, called Reflective Electro Magnetic Energy (REME) to eliminate all types of indoor air pollutants including viruses such as COVID 19. The REME HALO is installed directly into the HVAC system and produces ionized hydrogen -peroxide molecules that are distributed throughout the entire office. These molecules then act to break down any signs of bacteria, viruses, mold spores, and odors, destroying them on the spot. This product is designed to replicate the natural process of hydrogen peroxide molecules that purify the air in the great outdoors and does not use any harmful artificial chemicals.
In addition, we have also upgraded our HVAC filters to Aprilaire MERV 13 Media filters to further enhance the quality of our air filtration systems and to provide our patients with the most advanced level of air purification available.
---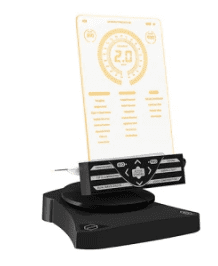 Gemini Dental Diode Laser
Dental lasers are an essential part of many general and cosmetic dentistry procedures. They can also be used for diagnostics testing as well. Soft tissue lasers are designed to replace traditional scalpels and other surgical tools. With dental lasers, we can offer our patients a safer, less invasive solution for many dental procedures. In addition, lasers can enable less bleeding, faster healing, and shorter recovery times.
---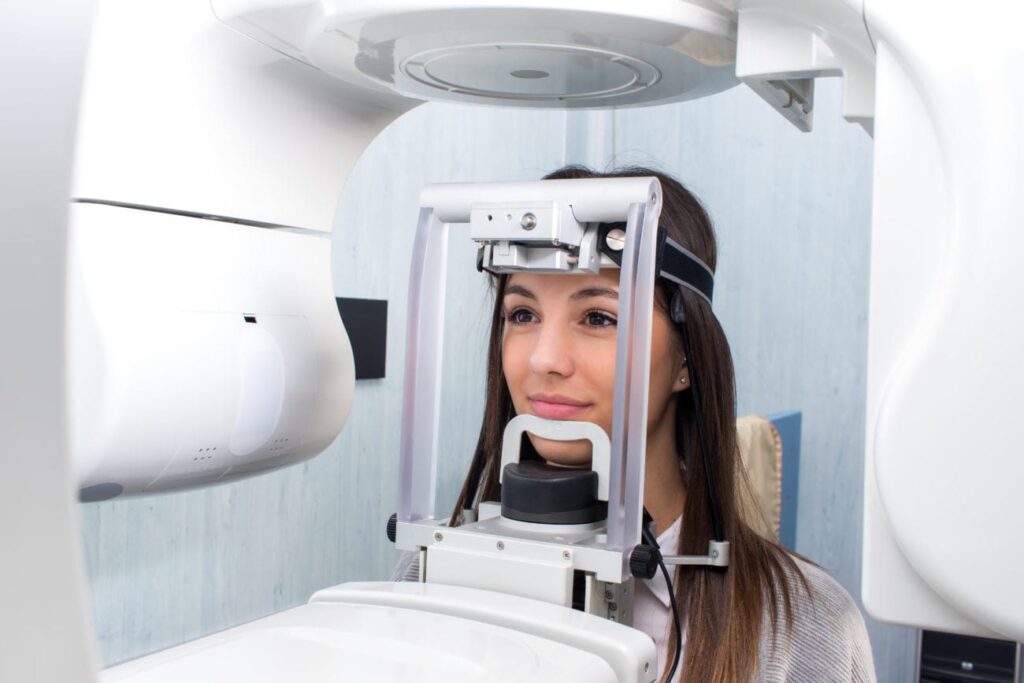 Carestream CBCT
Carestream Cone Beam Computed Tomography (CBCT) imaging technology offers quick, comfortable, and effective imaging for accurate diagnosis, treatment planning, and evaluations. 3D imaging is especially useful for maxillofacial surgeries, dental implant placement, and tooth extractions.
---
Digital X-Rays
Digital x-rays are a diagnostic tool that allows dentists to spot information that may not be visible during a regular dental exam. Digital x-rays are more convenient, faster, and safer than traditional x-rays. It also allows our team to share our findings with our patients.
---
Intraoral Camera
With Intraoral cameras, we are able to take high-resolution images and videos of the teeth, mouth, and gums; this resource is key to effective treatment planning, patient education, and accurate documentation.
---
ZOOM! Teeth Whitening
Zoom teeth whitening is an in-office teeth whitening procedure that can effectively brighten your teeth up to eight shades. With this advanced whitening technology, patients can whiten their smiles in about an hour-long visit to our Morristown, NJ dentist office.
---
Sterilization
Our office uses 3M technology to monitor all sterilization of our dental tools for the ongoing safety of our patients. This machine will indicate the presence of certain pathogens and ensure that our sterilization process has been successful.
---
Trios Intraoral Scanner
Taking dental impressions with the 3-Shape Trios® intrqaoral scanner means no more gagging with a messy impression tray. Dr. Gittleman and our team can use this convenient handheld device to produce immediate, high–resolution images of your teeth and gums.