Achieve a Brighter, More Gorgeous Smile
Explore your cosmetic dentistry options with one of the top cosmetic dentists in Morristown, NJ.
Our dental practice is on the leading edge of cosmetic dentistry. We tailor much of our practice to be able to provide high-end cosmetic dental services in Morristown, Chatham, Madison, Mendham, and surrounding communities. Our dentist knows that each patient has a unique smile and requires treatment plans that meet their distinct needs.
We offer a range of cosmetic dentistry procedures to enhance the look and function of your teeth and gums. Each dental plan is custom to suit the needs of the individual patient. Cosmetic dentistry includes many methods for improving your teeth.
We take a digital approach to cosmetic dentistry. By incorporating state-of-the-art dental software, we can yield high-quality and beautiful repairs. Thanks to the latest technology and the experienced team, we can repair stained, chipped, or crooked teeth to make your smile more radiant than ever. From cosmetic dentistry techniques such as porcelain veneers to Zoom! teeth whitening and high-tech dental implants, Morristown Cosmetic Dentistry offers many ways to create the smile you always want.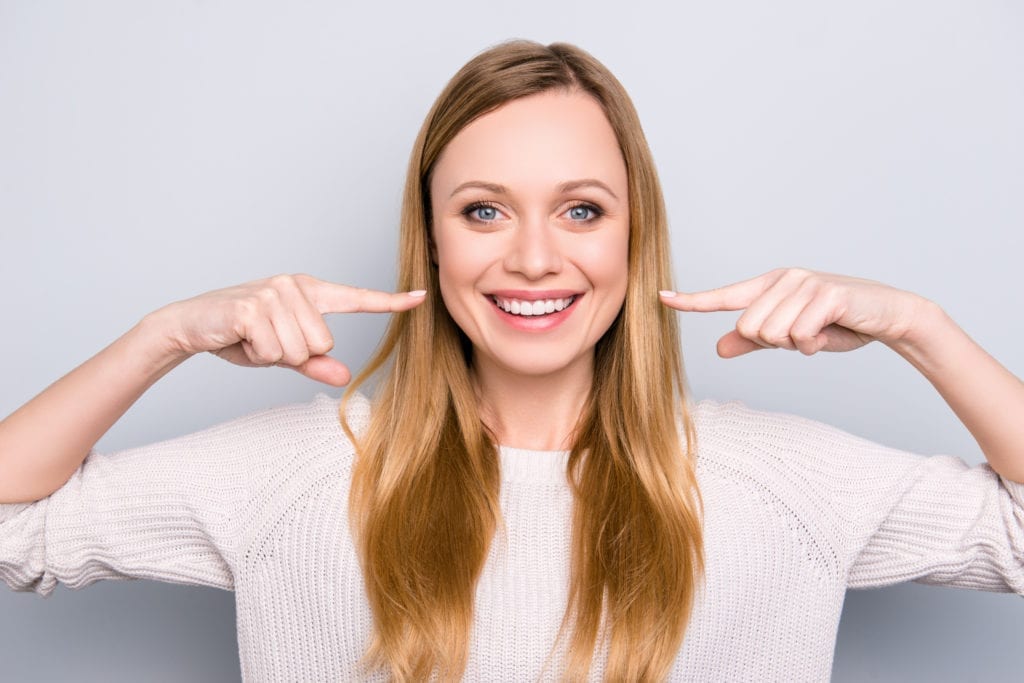 World-Class Cosmetic Dentistry in Morristown, NJ
Education, Expertise, and Artistry
Your smile is an investment. You want to work with a highly-trained and trusted dentist near you when you choose cosmetic smile makeovers. We not only listen to your needs, but also have the technology, knowledge, and expertise you are looking for to transform your smile.
With over 30 years of cosmetic dentistry experience, Dr. Gittleman knows that cosmetic dentistry is not a one-size-fits-all industry. He takes a personalized approach to yield high-quality results.
While many dentists can perform economical cosmetic dental treatments, it is important to choose a dentist with these key factors:
Listens to your goals and expectations
Has a vast range of cosmetic dentistry experience and advanced training
Committed to continuing education
Delivering Customized Treatment Planning
A large part of creating a beautiful, more youthful smile is personal treatment planning. At our dental office, we take great pride in our treatment creation process. Each cosmetic dentistry appointment begins with a one-on-one consultation with Dr. Gittleman.
Modern Dentistry with Advanced Dental Technology
Dentistry is always evolving. As an experienced cosmetic dentist, Dr. Gittleman strives to stay current on the latest advancements, treatments, and technology in cosmetic dentistry. He has dedicated many hours to improve his knowledge and stay on top of the latest trends in dentistry.
Smile Makeovers in Morristown, NJ
Whether you want to make subtle changes or a dramatic transformation to your smile, our team can provide you with an affordable cosmetic smile makeover. Smile makeovers can include a single treatment or various treatments for a full smile rehabilitation.
We believe that treatment planning is one of the most crucial parts of a smile makeover. No two smiles are alike, so it is essential to build a treatment plan that is unique to your smile. Our office takes a digital, modern approach to dentistry. Therefore, with the help of modern dental technology, we can plan an effective treatment plan that produces natural-looking smile makeovers.
Your smile makeover will address all issues affecting the look of your smile. A smile makeover can correct the below issues:
Misaligned Teeth
Crooked Teeth
Chipped or Cracked Teeth
Gapped Teeth
If you are experiencing any of the issues above, you may be an ideal candidate for a smile makeover in our Morristown dentist office. After your evaluation and a thorough discussion of your goals and expectations, Dr. Gittleman may recommend one or more of the following cosmetic treatments for your smile makeover plan.
Following your smile makeover, you may notice an improvement in the quality, function, and appearance of your smile. However, one of the most obvious effects of your smile makeover is an improvement in your confidence. With a personalized smile makeover, patients are able to smile confidently again.
Dr. Gittleman and our team commit to helping each of our patients achieve the smile of their dreams with thorough treatment planning, modern procedures, and open communication.
Choosing a Cosmetic Dentist
When choosing a cosmetic dentist, it is key to find a dentist who understands high-quality dentistry and who values the patient experience. The staff at Morristown Cosmetic Dentistry helps you achieve dental excellence. We work with you every step of the way; from the moment you walk through our door to the time you leave our office with your new smile. You can rest assure you are in excellent hands.
Through years of experience and a commitment to continuing dental education, we are uniquely qualified to help you accomplish your cosmetic dental goals. Our state-of-the-art facility in Morris County sets us apart as a premier provider of the highest quality affordable dental services in the area. We also offer sedation dentistry so you can relax and be comfortable during your dental procedures.
Dr. Gittleman has over three decades of experience crafting and implementing beautiful smiles. He designs your treatment plan with your personal goals in mind to ensure it fixes and exceeds your unique needs.
Dr. Gittleman has undergone advanced training as a cosmetic dentist in Morristown, NJ. He stays up to date on the current trends in cosmetic dentistry, and provides an exceptional patient experience. Patients trust his skills and expertise.
Schedule A Cosmetic Consultation
We proudly welcome you to visit our Morristown cosmetic dentist office for a new kind of dentistry. A kind of dentistry that exceeds your expectations and where your satisfaction, experience, and comfort are our top priority. We offer a wide range of cosmetic treatments near you in a warm, inviting atmosphere where you can feel empowered.
Our team works with you every step of the way to ensure that we meet your dental care needs with great skill and expertise. Visit Morristown Cosmetic Dentistry, where your smile and experience are our first priority. Our office has on-site parking and comfortable amenities to enhance the patient experience. You can reach us at (973) 287-3337 or request an appointment online.