Welcome to Morristown Cosmetic Dentistry, your premier cosmetic dentistry office near you in Morristown, NJ
Our team is lead by Dr. Victor Gittleman, a trusted and highly skilled dentist in Morristown, NJ with over three decades of experience creating beautiful smiles. As one of the leading cosmetic dentists in Morristown NJ, Dr. Gittleman values the patient experience, utilizes advanced dental technology, and adopts modern techniques to masterfully improve the health, function, and appearance of your smile.
We invite patients from Morristown, Chatham, Madison, Mendham, and surrounding communities to visit our office to experience world-class dentistry. We value your experience with our team, and we work with you every step of the way to ensure your dentistry needs are met with compassion, skill, and true artistry.
Full-Service Dentistry in Morristown, NJ
As a full-service dentist office in Morristown NJ, we offer a complete range of services under one roof. Patients of all ages can visit our office for the dental care they need. Whether you are in need of a routine dental cleaning or full mouth rehabilitation, our expertise, commitment, and modern methods make our dental practice the ideal partner in your dental journey. 
At Morristown Cosmetic Dentistry, we consider our relationships with our patients as partnerships. This partnership is dependent on open communication, trust, and high-quality dentistry. We seek to not only address your oral health and aesthetic needs but also empower our patients with the tools and knowledge they need to maintain a healthy, beautiful smile.
We offer a complete range of cosmetic dental treatments, restorative procedures, and general dentistry services to meet your every dentistry need. Patients can look forward to receiving top-notch dentistry all under one roof.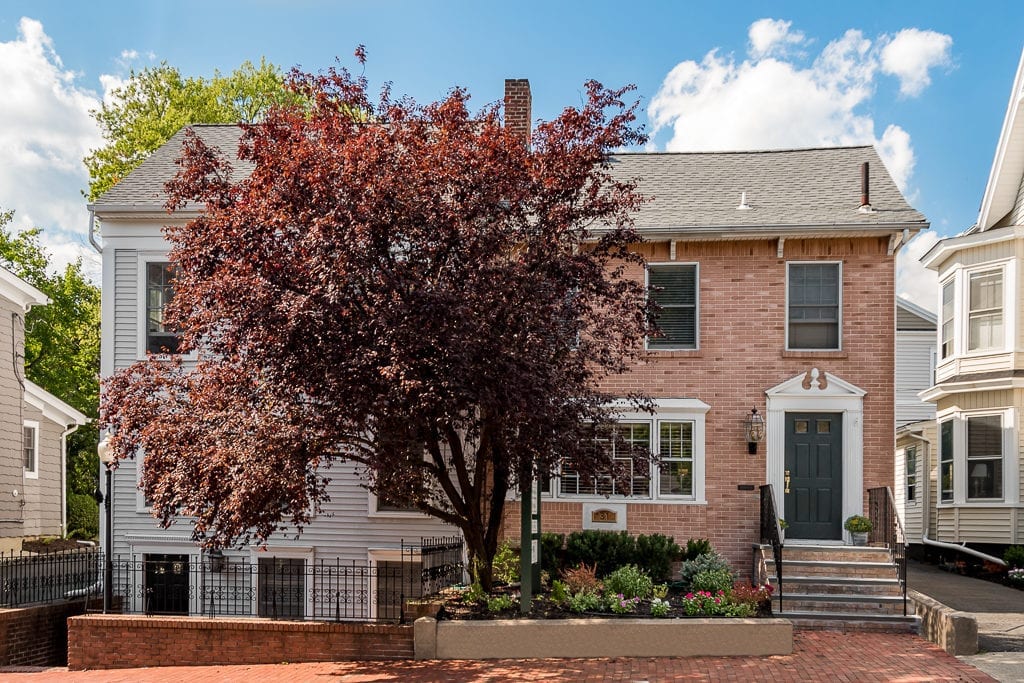 World-Class Dentistry In Your Own Backyard
With over three decades of dentistry experience, Dr. Gittleman has helped many patients improve their dental health and achieve long-lasting, beautiful smiles. His ongoing commitment and dedication to dental excellence make him one of the most trusted dentists in Morristown, NJ. When patients visit Morristown Cosmetic Dentistry, they know they are going to receive world-class dentistry.
Dr. Gittleman along with our experienced dental care team takes great pride in helping each of our patients understand how to care for their smile. Patient education is one of the greatest tools a patient can use to improve their natural smile. We focus on making personalized recommendations based on the needs of our patients. Dr. Gittleman takes the time to understand your goals and expectations, explore all viable treatment options, and recommend the most suitable treatment for your smile.

Patient Resources
Our goal is to make your dental visit to our office as convenient and efficient as possible. Our friendly front desk staff will walk you through your registration process and guide you through filling out all applicable forms. We also offer online patient forms to save you time during your visit. Be sure to fill them out prior to your appointment.
We also understand that navigating through insurance and financing can be difficult for many patients. Our financial team can work with you to explore your insurance, financing, and payment options prior to your scheduled treatment.
For more on our Morristown dentist office, explore our patient resources:
Your experience at our dentist office is important to our team. We offer on-site parking, a full coffee bar, and other comfortable amenities to create a more positive dental experience for our patients. Read our patient testimonials to see what our patients are saying!
Visit Our Morristown, NJ Dentist Office
We proudly serve patients in Madison, Chatham, Mendham, Morristown, and the surrounding areas. As a full-service dental practice, our dentists near you commit themselves to offering our patients the best care, treatment, and experience that dentistry has to offer.
For experienced and trusted professionals you can trust, visit Dr. Gittleman and our team at Morristown Cosmetic Dentistry. If you would like to schedule a dental exam, call (973) 287-3337 or request an appointment online.