If you are experiencing a dental emergency, contact our office as soon as possible. We can instruct on what steps to take next. Our team will work with you to schedule a dental visit at your earliest convenience. Call (973) 287-3337.

A dental emergency can occur at the most inconvenient times, often causing stress, pain, and discomfort. Dr. Victor Gittleman offers emergency dental care in our Morristown New Jersey dentist office. We offer convenient office hours and onsite parking to make your visit as convenient and efficient as possible.
Our team can work with you through all phases of your care to ensure all your needs are met. If you are searching for an emergency dentist near you in Morristown, NJ, visit our team at Morristown Cosmetic Dentistry. We provide solutions to dental emergencies as a general dentistry service.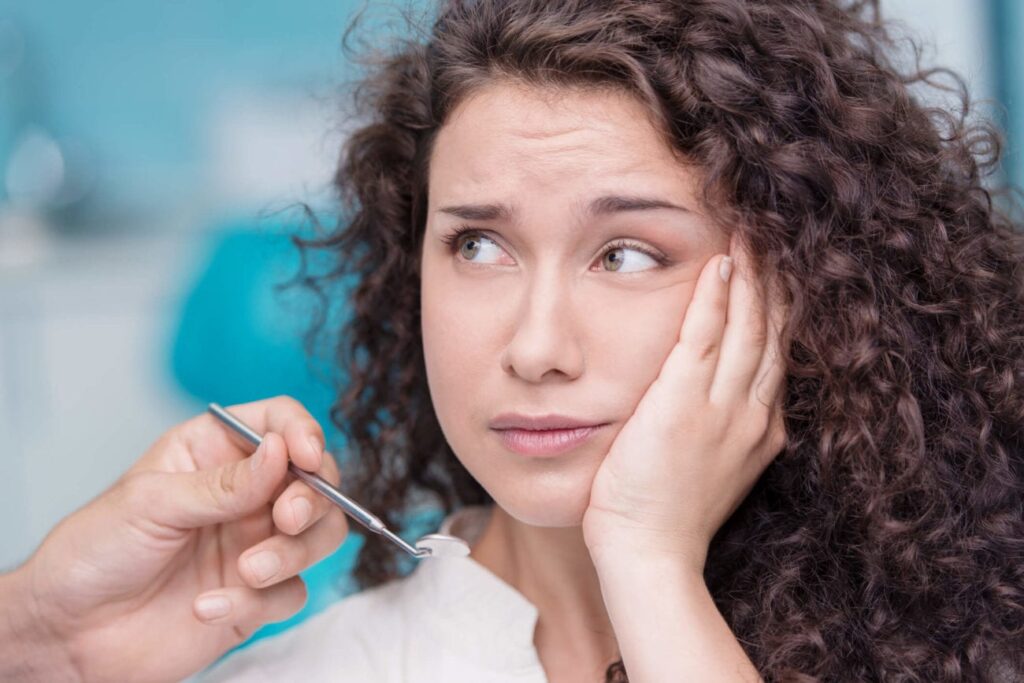 How Will I Know If I Am Experiencing A Dental Emergency?
It may be difficult to determine if you are experiencing a dental emergency. If you have questions about your dental health, we recommend you contact our Morristown dentist office. Our team can assess your needs and determine if you need an emergency dental visit. The important thing to remember when faced with a dental emergency is to remain calm and contact our emergency dentist office near you.
Common types of dental emergencies may include:
A chipped or fractured tooth
Dental infection or abscess
Knocked out a permanent tooth
Severe toothache
A lost or damaged dental restoration
Mouth trauma after an accident
Emergency Dentistry Services in Morristown, NJ
At Morristown Cosmetic Dentistry, we are committed to dental excellence. We work with patients of all ages to improve the health of their smiles.
Our dental office offers a full range of emergency dental services. Depending on your needs, we may recommend one or more of the following treatments:
Dental crown replacement or repair
Dental filling replacement or repair
Address dental infections
Emergency tooth extraction
Relieve tooth pain and dental discomfort
Repair chipped, fractured, or damaged teeth
Dental Emergency Prevention
In some cases, dental emergencies are avoidable. For patients who participate in contact sports, it is essential that they wear custom mouthguards to protect their teeth and jaw. Moreover, sports-related injuries are one of the leading causes of dental emergencies. Taking preventive action to preserve your dental health is key to maintaining a healthy, functional smile.
We do not recommend using store-bought mouthguards. These mouthguards may not fit the teeth properly, therefore making them less effective during sports or physical activity. Additionally, boil and bite mouthguards do not offer the amount of protection needed. They lack the necessary amount of thickness needed to protect the teeth. Our team can create custom mouthguards that are designed to fit comfortably and securely over your teeth.
In addition to protecting your teeth during contact sports, it is also important to develop and practice healthy dental habits. Brushing twice a day, flossing daily, and visiting the dentist regularly are effective ways to reduce your risk of dental emergencies.
Dental Emergency FAQs
What can you do for pain if you are waiting for the dentist with a dental emergency?
If you are in a situation where you cannot see your dentist immediately and you are suffering from excessive pain, it is recommended to start withholding a cold compress on the area. Switching between a hot and cold compress is a good way to decrease swelling. If you are comfortable taking painkillers, using some may help ease pain, but once you go into your dentist be sure to tell them what medications you have been taking.
What should I do if I have a dental emergency and my regular dentist is unreachable?
Your options for treatment for dental emergencies from home vary depending on the severity and type of dental emergency. If you have broken or chipped a tooth the first step is to attempt to find the bokeh pieces. It is recommended that with any dental emergency you contact your dentist immediately, and ice the impacted area and medicate with ibuprofen until seeing a health professional.
What should you do if you knocked out a tooth?
If you knocked out a tooth, you should attempt to preserve the tooth and keep it safe and contained until you see a dental professional. It is important to keep the socket wet or moist at all times. If you can place the tooth back in the socket, it may help preserve the tooth until you can get to see a dentist.
Contact Morristown Cosmetic Dentistry
Morristown Cosmetic Dentistry offers emergency dental procedures in Morristown, NJ. To schedule an appointment, call (973) 287-3337 or schedule an appointment online today.