Welcome to Morristown Cosmetic Dentistry, your high-end cosmetic dentistry office in Morristown, NJ. We proudly serve patients in Madison, Chatham, Mendham, and surrounding communities.
Our team is led by Dr. Victor Gittleman, a leading and trusted dentist in the Morristown area. Dr. Gittleman has over three decades of experience perfecting and crafting healthy, beautiful smiles. Our office takes a modern approach to your dental care, we utilize advanced dental technology and high-quality materials to improve patient smiles. Whether you are searching for routine general dentistry, personalized smile makeovers, or advanced restorative dental care, our team can work with you to deliver the care you need.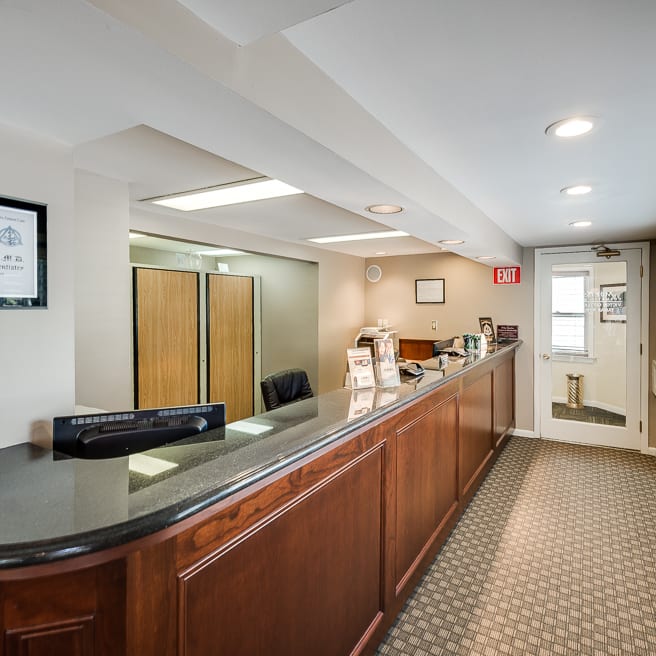 What To Expect During Your First Visit
Morristown Cosmetic Dentistry offers personalized consultations for both new and existing patients. A consultation will allow you to get a feel for our practice and services, as well as allow Dr. Gittleman and our team better understand your dentistry needs.
During your first visit, we may take intraoral images and digital x-rays to assess the condition of your smile. By using advanced technology, we can gain an in-depth view of your smile and make any recommendations to help improve your smile.
During your consultation, you will also have a chance to discuss your goals and expectations of treatment, and Dr. Gittleman will assess your dental needs and explore all available treatment options. Following your first appointment, we may schedule a professional dental cleaning and any follow-up visits.
Patient Resources
At Morristown Cosmetic Dentistry we consider our patients an extension of our dental family. We strive to build long lasting relationships with our patients to create a more positive dental experience.
Here you will find all the pertinent information about our services and dental practice.
Visit Our Morristown, NJ Dentist Office
If you are looking for a dentist in Morristown, NJ, visit Dr. Victor Gittleman of Morristown Cosmetic Dentistry. Our team offers a range of oral health, cosmetic, and restorative dentistry services to meet your every dentistry need.
We provide high-end dentistry for patients who want to enhance their smile. It's never too late to improve the health, beauty, or function of your smile. If you would like to schedule an appointment, call (973) 287-3337 or request an appointment online.