Morristown Cosmetic Dentistry is your full-service implant dentist!
Whether you are missing one or many teeth, dental implants can help restore beauty, health, feel, and function to your smile. A dental implant mimics a natural tooth root to improve your ability to chew, speak, and eat with confidence. They are the top artificial teeth option for replacement teeth. Implant dentistry is just one of the dental services we provide to the public in Morristown, NJ, dental office.
Why Choose Dr. Gittleman for Dental Implants in Morristown, NJ?
A Commitment to Implant Dentistry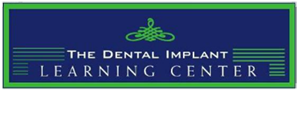 Choosing the right dentist for your tooth replacement needs can have a direct impact on the strength and integrity of your results. Dr. Gittleman is one of the most expert restorative dentists in Morristown, New Jersey. He has been helping patients restore the function and look of their mouths after tooth loss for over 30 years. He is currently completing a Residency Program at the Dental Implant Learning Center. This step will complement his previous years of coursework with a variety of prestigious institutions.
Dr. Gittleman has the skill and expertise to replace a single missing tooth or a full arch of lost teeth using all types of dental implants. He works with patients to review their oral health needs, learn about their cosmetic goals, and create a custom treatment plan.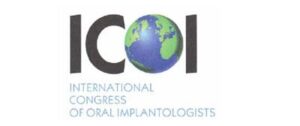 Dr. Gittleman is a Fellow of the International College of Oral Implantologists and has many hours of implant dentistry training. At Morristown Cosmetic Dentistry, Dr. Gittleman offers experienced full-service, affordable dental implants in our Morristown dental office.

Dr. Gittleman has also completed intensive training through Implant Pathway. The Pathway is a continuing education program for dentists designed to improve their skills through state-of-the-art course work and hands-on experience.
This means that we are your one-stop shop for dental implants in Morristown. We use modern tools and software to meet your needs. We routinely place and restore implants in our dental practice so that patients can achieve their teeth replacement needs all under one roof. Our office has the latest 3-D digital scanning equipment to provide the best treatment planning and a more preordained outcome.
A digital approach to the planning and placement of dental implants can yield a more precise and predictable plan. This also helps reduce the risk of issues from poor implant placement. Our team plans your treatment and presents it for your approval before starting any procedure. This allows patients to complete their treatment in less time and with greater accuracy to achieve natural-looking results.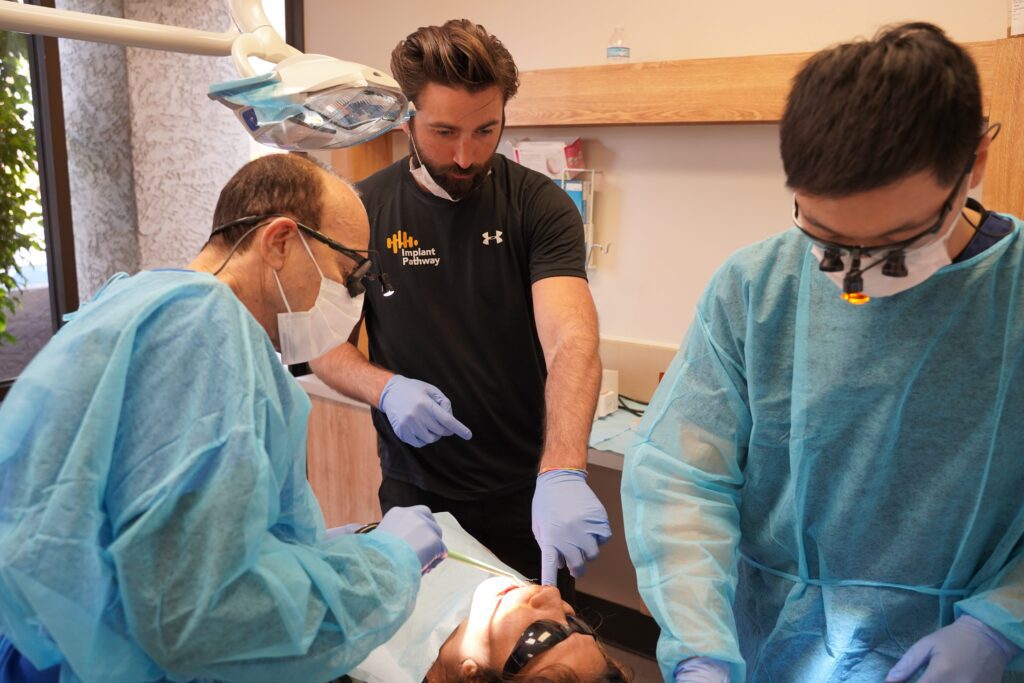 What Are Dental Implants?
A dental implant is a tooth replacement option that comes in three parts: the abutment, implant post, and final restoration.
If you are missing one tooth: Dental implant, abutment, and a dental crown
Missing one or more teeth: Dental implant, abutments, and dental bridge
Missing all of your teeth: Teeth implants, abutments, and a denture
We customize each option to suit the needs of the patient. We work with you to create high-quality artificial teeth that blend seamlessly and naturally with your existing teeth. Most people won't even realize you have dental implants.
Dental Implants Offer Many Aesthetic and Dental Health Benefits
Lost teeth can play a role in a patient's confidence and hinder their ability to speak, eat, and chew comfortably. Implant-supported prosthetics look and function like your real teeth, allowing you to smile, speak, and eat without worry. Implants help promote a more youthful appearance and reduce the risk of premature aging due to tooth loss.
Aside from the cosmetic effects of missing teeth, they can also affect the health and function of your mouth. Over time, missing teeth can lead to jaw bone degeneration. As a result, patients with missing teeth often experience facial sagging and difficulties speaking. Implants can help stimulate the jaw bone and promote growth in the jaw.
When applicable, our affordable dental implants are the ideal choice for patients with missing teeth. Unlike other tooth replacement solutions, a dental implant replaces the root of the tooth as well as the visible portion of the tooth. Implants don't have to rely on adjacent teeth for support. Therefore, they preserve the health and integrity of the surrounding teeth.
Patients who Choose Dental Implants can Look Forward to Key Benefits
Implants look and feel like the natural teeth
Replace the root and the crown of the tooth
Promote bone regeneration in the jaw
Combats facial sagging due to tooth loss
Protects gum health and reduces the risk of gum recession
Prevents further tooth loss and minimizes the risk of shifting
Improves the overall comfort and function of the bite
Implants have one of the highest success rates among patients with missing teeth. Our team at Morristown Cosmetic Dentistry offers a full range of dental implant services. Our advanced training and expertise make our team the ideal partner in your implant journey. We invite you to explore your implant options in our Morristown dentist office.
Am I A Good Candidate For Dental Implants?
Ideal candidates for dental implants in Morristown should possess these key qualities:
Be in generally good health
Free of gum disease and tooth decay
Have an adequate amount of bone structure in the jaw
You may need procedures such as sinus lift augments, bone grafting, and implant site development to prepare you for the implant procedure. Our team will perform a complete dental evaluation, discuss your goals, and explore all viable options with you during your visit. Then our dentist will recommend only the most relevant procedures for your case.
Preparing For Dental Implants
Bone Grafting: This procedure takes bone from elsewhere in the body and places it into your jawbone. This gives the implant post more bone to fuse with during the healing phase. Dr. Gittleman will recommend bone grafting if your jawbone is too soft, thin, or inadequate for the implant procedure.
Sinus Lift Augmentation: A sinus lift adds bone to your upper jaw. The oral surgeon places bone between your jaw and the maxillary sinuses. You may get this procedure when there is not enough bone height in the upper jaw. This means that the sinuses are too close to the jaw for the dental implants to fit correctly.
Tooth Extraction: In some cases, your dentist may need to extract damaged teeth. He can replace them with dental implants if they are in the smile zone.
At Morristown Cosmetic Dentistry, we perform a full range of oral surgeries in-house. Patients can get full-service dental implant care all under one roof.
The Dental Implant Process
The process of getting implants requires a number of visits over many months. The first step in the dental implant process is to assess the condition of your teeth, gums, and bone structure. We use advanced dental technology in the planning and placement of dental implants in our Morristown dentist office.
Diagnostic imaging is a necessary part of implant dentistry. With our Cone Beam CT Scan (CBCT), we can produce 3-D images of the teeth, jaw, and surrounding structures that are crucial to the planning and placement of dental implants.
 CBCT-guided implant placement offers these key benefits:
Precise implant placement
Minimizes the risk of damage to the nerves
Combines 3-D images and digital impressions to create a realistic model of the teeth and bite
Takes the guesswork out of the implant procedure.
The implant process varies depending on your current condition, number of missing teeth, location of missing teeth, and your overall dental care needs. If the implant site needs development, you may undergo a sinus lift augmentation or bone grafting. Once Dr. Gittleman prepares the site, he will surgically place the titanium implant post into the jawbone.
The full implant process may take anywhere from three to six months, depending on the situation. We will spend much of the time waiting for the tooth implant to fuse with the jawbone. Dentists call this process: Osseointegration. During osseointegration, the implant post binds with the jaw bone. The process creates a firm and stable foundation that will support the final repair.
After the implant fuses with the jaw bone, Dr. Gittleman will take digital impressions of the teeth to create your abutment. The abutment is the piece that attaches the dental crown or other prosthetic to the titanium post. Then he will attach the abutment and secure it to the implant. Lastly, he will place your dental crown, dental bridge, or denture and make sure it feels comfortable before you leave.
Restore Missing Teeth With Dental Implants in Morristown, NJ
Morristown Cosmetic Dentistry is your full-service dental implant center and Morristown, NJ, dental office. We will improve and help you maintain your long-term dental health. We use the most advanced technology and materials to create natural-looking, long-lasting smiles.
If you are missing one or more teeth, we invite you to visit our Morristown dental office to see if dental implants are right for you! To schedule an appointment, call (973) 287-3337 or request an appointment online.
Learn more about dental implants: