Replacing a Single Tooth
There are many people who will experience tooth loss at some point in their life. If you have a missing tooth, you may think that it is harmless. The reality is the gap is not only a cosmetic concern; it is also an oral health concern. The void in your arch will cause the underlying bone to weaken and deteriorate. It will also cause the surrounding teeth to shift, leading to bite issues and an increased risk of gum disease.
Dr. Victor Gittleman is a Morristown, NJ, implant dentist that recommends replacing a lost or damaged tooth with an inexpensive single dental implant. This is the most natural solution when compared to traditional fixed bridges and removable partial dentures. He is a Fellow of the International College of Oral Implantologists and has completed many hours of training in implant dentistry.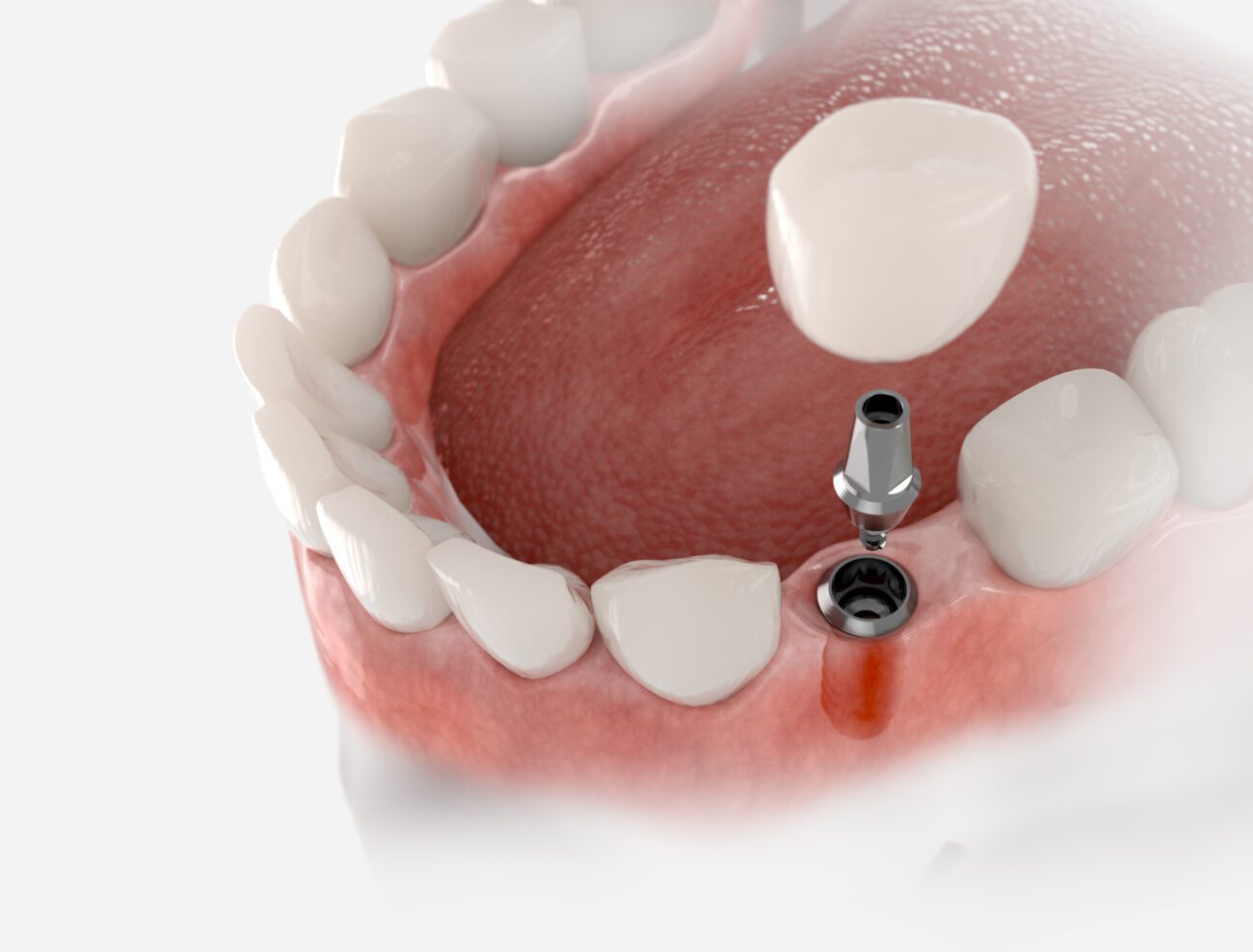 Single Dental Implants
Dr. Gittleman will restore your missing tooth with an implant-supported dental crown. This is the best solution available and offers the most natural results and quick, economical smile makeovers. A dental implant is a titanium screw-like post that is surgically implanted into the jaw bone at the location of the missing tooth. It will replace the tooth root and support the custom dental crown. This option better preserves the jaw bone and prevents bone loss.
The crown will be screwed or cemented to the implant, making it secure and durable. It will look and feel just like a natural tooth and blend in with the rest of your natural teeth. Implant-secured crowns require no extra care. You simply follow a typical oral hygiene routine consisting of regular brushing, flossing, and bi-annual visits to our Morristown, NJ dentist office.
Traditional methods to replace a missing tooth include a dental bridge or partial denture. In order for a dental bridge to be placed, two adjacent teeth will need to be reduced. The bridge is attached to these prepared teeth and adds significant pressure to them. You are essentially damaging two healthy teeth to replace a single tooth. A single dental implant does not involve damaging or utilizing healthy teeth.
A partial denture uses metal clasps that hold the fake tooth in place. The metal is noticeable when eating, speaking, and smiling. This dental restoration is also not very durable and limits the types of food you can eat. Since a dental implant is surgically placed in the jaw, it is very durable and creates a stable anchor for a dental crown. It will blend in with the rest of the smile and look just like a natural tooth.
Cost of a Single Dental Implant
The cost for a single dental implant will vary from patient to patient. The price can be altered by the missing tooth's location and the implant's size. If pre-treatments, such as gum disease therapy, are necessary, this will also affect the cost of a single dental implant.
---
Learn More About Dental Implants