At Morristown Cosmetic Dentistry, Dr. Victor Gittleman is proud to provide the best dental care to the citizens of the Morristown area. But we don't only serve Morristown. We also care for people in the surrounding communities, ensuring that everyone has access to quality dental care. Our office welcomes patients of all ages, from preventative care appointments to restore your entire smile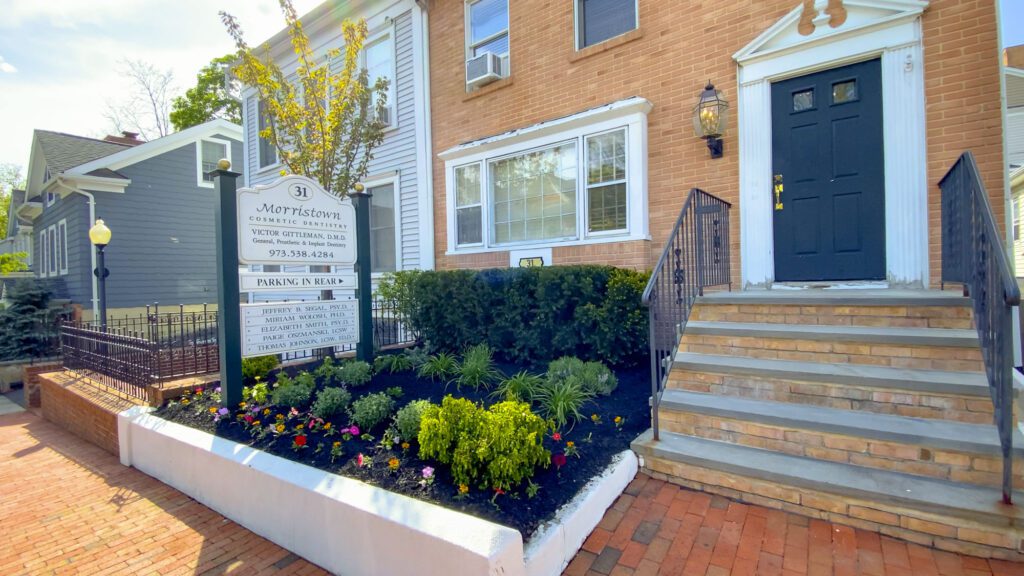 Areas We Serve
Our office is located on Dehart Street, right across from Goldkind Orthodontics. It's right near the intersection of US Route 202 and New Jersey Route 124. We're conveniently located near Interstate 287, as well. Our office is open from 10 am to 5 pm Monday-Thursday and closed Friday-Sunday. In addition to Morristown, we're proud to serve the following areas:
Why Choose Us?
Dr. Gittleman has extensive training in many aspects of dentistry. You know you're getting world-class care when you come to our office. In particular, Dr. Gittleman has advanced knowledge of the dental implant process. He's a Fellow of The International Congress of Oral Implantologists. We offer complete dental implant services under one roof.
In addition, Dr. Gittleman dedicates himself to continuing education in the dental field. Learning doesn't stop after you're done with dental school. He stays on top of the latest techniques and trends in the dental sphere to ensure our patients get the best care possible.
Advanced Dental Technology
Not only does Dr. Gittleman learn the latest techniques, but we also keep up with the newest dental technology. Digital imaging technology has made x-rays, impressions, and treatment planning easier and more comfortable. We can catch problems earlier and see the state of your mouth more clearly. 3-D imagery makes planning precise treatments like dental implants or tooth extractions easier.
Dental lasers have been one of the great leaps forward in dentistry. Not only can they make diagnosing things like tooth decay easier, but they also are a better way to treat conditions like gum disease. Lasers make treatment quicker and less invasive. It sterilizes your tissue as it treats it, with less bleeding. Recovery time after laser dentistry treatment is shorter as well.
Our Dental Services
We offer many dental services to get all the treatment you need under one roof. In addition to dental implants, we offer other restorative services to restore your smile to its best. Dental bridges, crowns, and dentures are all options to replace teeth or restore them to their original glory.
General dentistry is the base of your oral health. Regular dental care is essential to keeping your mouth healthy. Visit the dentist at least once every six months for a thorough cleaning and checkup. Our general dentistry services, like custom sports mouthguards, include ways to protect your natural teeth.
Cosmetic dentistry is often thought of as just aesthetic for your smile. But many cosmetic problems are due to underlying oral health concerns. We offer complete smile makeovers, so your smile looks and feels its best. Whether you want to straighten crooked teeth or get a brighter smile, we can help.
Schedule An Appointment
Our office ensures you get the dental care that you deserve. Call us or schedule an appointment online.