Dentistry is one of the most important things for your overall health. Too many people treat it as an afterthought when it's crucial to your body. Take the time and get the ideal dentist for you. At Morristown Cosmetic Dentistry, Dr. Victor Gittleman and the rest of the team focus on the best possible care. We can be your solution when you need a dentist in Whippany, NJ and the surrounding communities.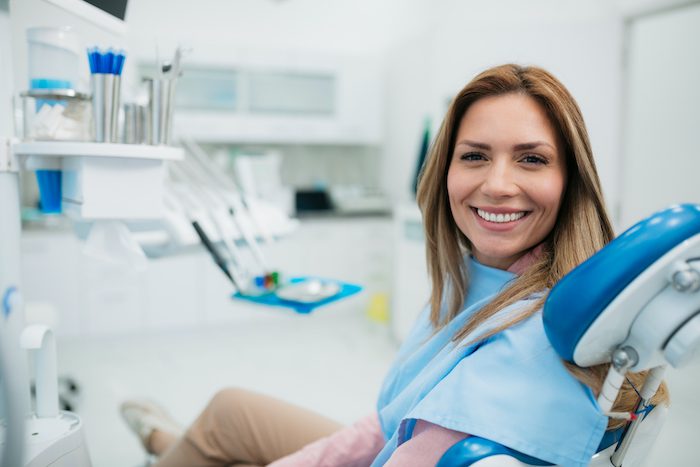 The Importance of Regular Dental Care
Preventative dental care is the base of your oral health and our practice. You can't just be dedicated to it at home or at the dentist. It has to be done in both places. We'll talk to you about the best things you can do to care for your oral health at home. Certain techniques and tools can be better for your specific smile.
Even when brushing and flossing at home, you must visit the dentist. Some areas in your mouth can't be reached with at-home tools. You can still be susceptible to tooth decay and gum disease because plaque and tartar build up in these areas. We need to ensure that everything is cleaned properly.
We also have specialized training to catch problems in their early stages. With things like gum disease, it can be hard to notice you have it before it gets more intense. That can mean the difference between a treatable condition and one that can only be managed. Combining care in the office and at home leads to the best results.
Our office has multiple services to help make preventative care better for the patient. Laser dentistry is less painful and has quicker healing times than traditional care. Sedation dentistry is ideal for nervous patients and keeps you relaxed throughout your dental appointment. Emergency services are available should the worst happen.
Restorative Dentistry Options
Not only is the beauty of your smile important, but it needs to be functional. We want you to feel confident in your smile, but you must also speak and eat properly. Consuming a varied, healthy diet can be difficult if you're having trouble breaking down things like raw fruits and vegetables.
Missing teeth are one of the most prominent restorative issues. We offer multiple options to replace missing teeth. We recommend dental implants whenever possible. They're the gold standard of tooth replacement. Only implants replace the tooth root and give you the stability and bite function of your natural teeth.
But dental implants aren't the right choice for everyone. Dentures and dental bridges have been popular choices for tooth replacement for years. Dentures replace an entire arch of missing teeth, while bridges can replace anywhere from a single tooth to multiple. All of our options are designed to complete your smile and look natural.
Missing teeth aren't the only thing you need to restore. Restorative dentistry is also necessary to manage gum disease and TMJ. Both conditions can wear down your jawbones and teeth, along with causing pain and hindrances to your daily life. Treatment ensures that you live a pain-free and as easy a life as possible.
Schedule an Appointment With Your Whippany, New Jersey-area Dentist
Take care of your oral health like you would the rest of your body. Call us or schedule an appointment online.