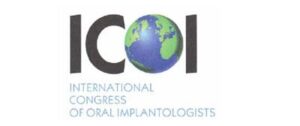 If you are researching options to replace an arch of teeth, dental implants and dentures are your two basic options to choose from. Although Morristown Cosmetic Dentistry offers both options, Dr. Victor Gittleman recommends dental implants because of their superior aesthetics, dental health benefits, and economical smile makeover.
Dr. Gittleman offers full-service dental implants at his Morristown, NJ dentist office. He is a Fellow of the International College of Oral Implantologists and a talented implant dentist who has devoted many hours to training and studying in the field of implant dentistry.
Dental Implants vs Dentures
Dental Implants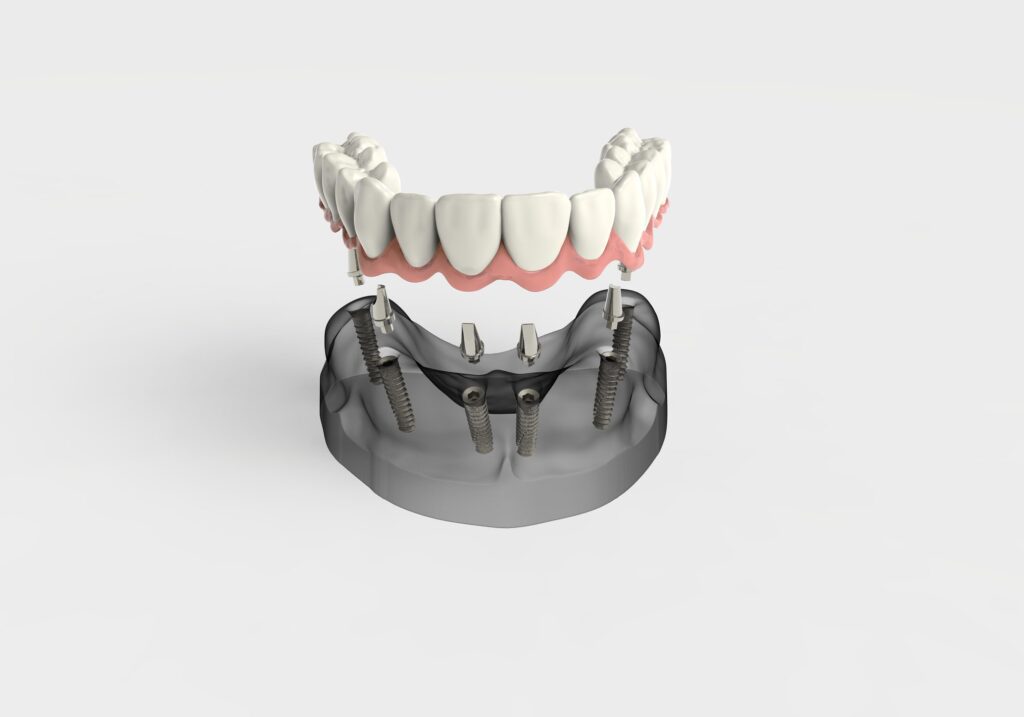 Dental implants are metal rods that are implanted into the jawbone and used to anchor a denture. The rods are made of titanium, a metal is that is well accepted by the human body. The titanium implants will fuse with the surrounding bone creating a fixed, permanent base that makes the restoration more durable than a traditional removable denture.
This offers many advantages over removable dentures. Since the implants are very durable, there are little to no eating restrictions that you must adhere to. You will also not have to stress about your dentures moving around in your mouth causing slurred speech or falling out.
Not only do implants support the denture, but they will also act as a replacement tooth root. This will provide stimulation to the jaw bone preventing bone loss. Dental implants are the only restoration that can mimic natural teeth. They act, look, and feel just like them offering a better quality of life. If you care for your implant-retaine dentures, they can last forever.
There are a few disadvantages to choosing dental implants. Not everyone will qualify for them. You must have healthy gums and enough bone to support the implant rods. You also need to be healthy enough to undergo surgery.
In addition, teeth implants cost significantly more money and the process will take a lot longer. An estimated cost can be determined after an examination and whether you need one or both arches of teeth replaced. The process will also take longer to complete, around three to six months and sometimes longer.
Dentures
A denture is a removable fixture used to replace an entire arch of missing teeth. They will cost significantly less to fabricate and place when compared to dental implants. They also require a minimum of four visits and the process will be completed in only three to six weeks, much faster than implants supported dentures.
On the other hand, traditional removable dentures come with many disadvantages when compared to teeth implants. They are not as stable and are known to move around in the mouth, sometimes even falling out. Because of this instability, dentures offer very little chewing force, so you are unable to chew certain foods, and they must be avoided. To stabilize the dentures, many people need to use an adhesive that is gooey and inconvenient to use.
For a lot of people, dentures are very hard to get used to because they feel bulky inside the mouth. The material they are made out of can also be uncomfortable and cause irritation to the gums. It can take months for some patients to get used to wearing them.
The worst disadvantage is the jaw bone will slowly deteriorate over time while wearing dentures. They rest on top of the gums and do not provide very much stimulation to the jaw bone, unlike dental implants. In time, your gums and jaw structure will change, and your dentures will need to be re-aligned, re-based, and eventually replaced.
---