Your oral health is important for the well-being of your entire body. At Morristown Cosmetic Dentistry, we're dedicated to providing the best dental care in the area. While our office is located in Morristown, we're welcoming patients looking for the best dentist in Warren, NJ, and surrounding communities.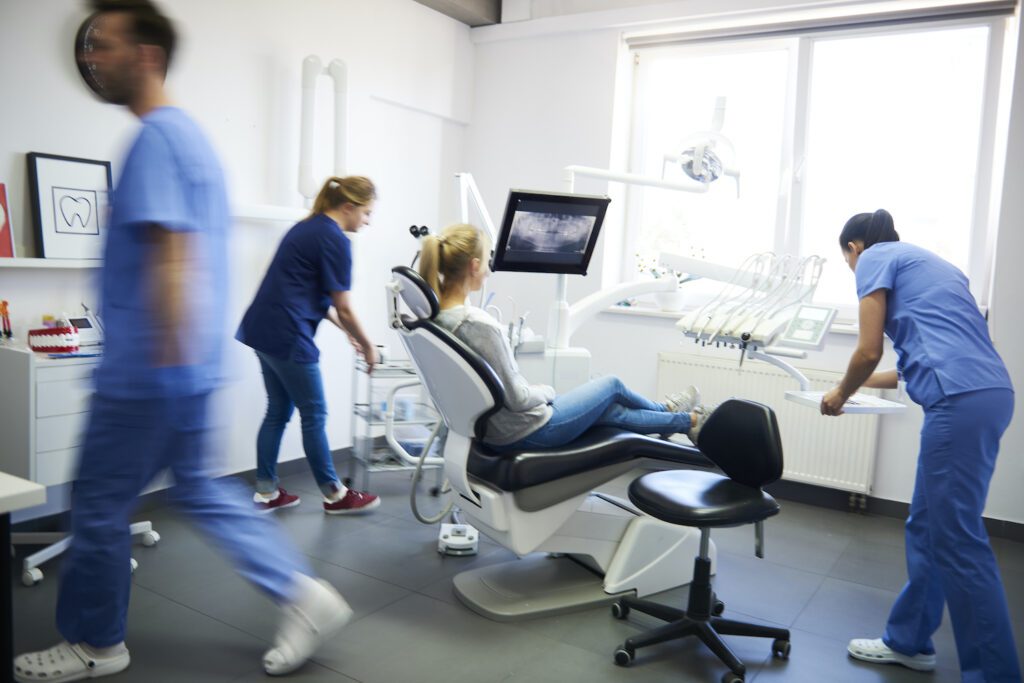 Dental Care for the Whole Family
As a family dentist office, we take care of patients of all ages. We offer flexible scheduling options, too, so that your whole family can come to the office on one trip. You should see us as your dental home, and we want to make sure you're comfortable.
It's crucial to inform your child early in life about their oral health. Make sure that brushing and flossing become part of their routine starting when they get their first tooth. Bringing them to the dental office regularly also helps them avoid a fear of the dentist. They can sit with you, watch your treatment, and realize there's nothing to be afraid of. You can also be a reassuring presence while they're taking their turn in the dental chair.
Oral health can be difficult for children. We educate children and parents on the best methods to brush and floss, as well as the best products to use. A balanced diet is also helpful in maintaining oral health. Children tend to have a diet higher in sugar. We recommend dental sealants to provide an extra layer of protection for children against tooth decay.
As we age, the years take their toll on our teeth as they do on the rest of our bodies. We help your smile age gracefully. The teeth often get discolored, wear down, or chip and crack. Cosmetic and restorative dental treatments can take years off of your smile. We also have multiple different options to replace missing teeth, completing your smile again.
Treating Teeth Grinding and TMJ Disorders
We experience a lot of stress in our daily lives. One of the most common responses of our bodies to stress is to grind and clench our teeth. This wears our teeth down faster than they normally would throughout our lives. It makes you more likely to chip or crack a tooth because of the pressure you're putting on your smile.
Teeth grinding often leads to problems with TMJ disorders. Grinding and clenching put more pressure on the jaw joint and the muscles that help it function. Pain and tension radiate through the jaw, face, and head. The joint pops and clicks when you use it, and you may have trouble opening and closing your mouth.
Restorative dentistry helps manage the impacts of teeth grinding and TMJ disorders. Dental crowns replace parts of your teeth that have broken off. We craft each dental crown custom so that it looks natural, matching the size and shape of the rest of your teeth. Crowns are designed to be durable and hold up to everyday use.
For TMJ disorders, we make you a custom mouthguard to help with multiple symptoms. When you sleep at night, it keeps your jaw in the proper position and prevents you from grinding your teeth together. Certain jaw exercises help to relax the strained, tense muscles in your face and help with the pain.
Visit Your Warren, New Jersey-area Dentist
We provide complete dental care for every member of your family. Call us or schedule an appointment online today.