When you're looking for a dentist, you want to decide on one that's the absolute best for your needs. At Morristown Cosmetic Dentistry, we dedicate ourselves to providing the best possible care for this area. Though located in Morristown, we're welcoming new patients from surrounding communities. Our door is open if you're looking for a quality dentist in Boonton, NJ, and additional cities we serve.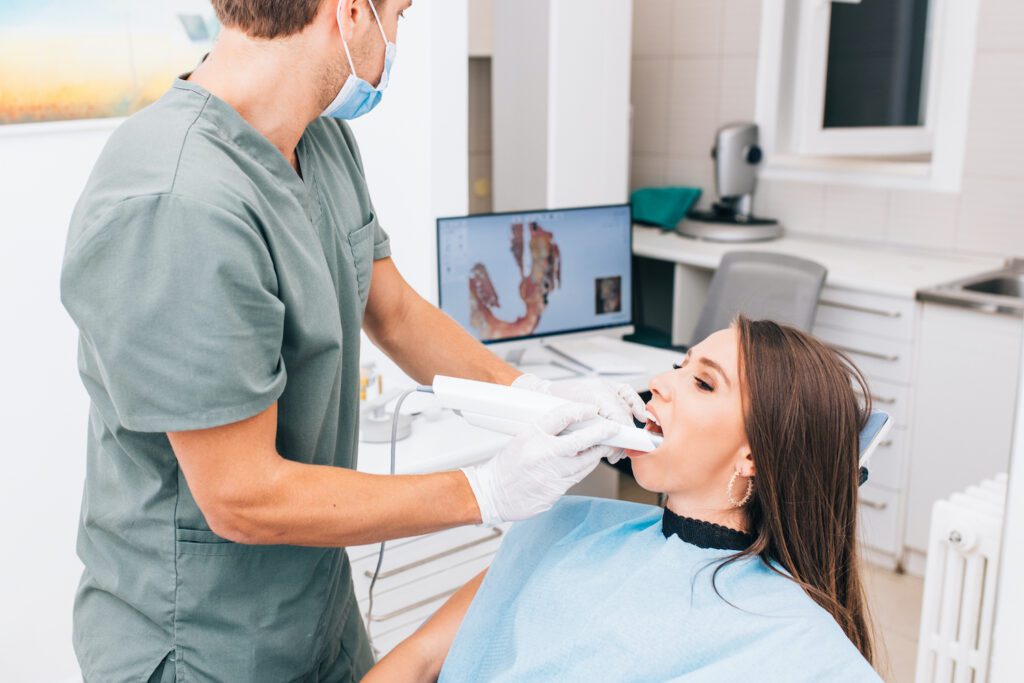 Advanced Dental Technology
Dr. Victor Gittleman and the rest of the dental team at our office stay up to date with the latest technology and techniques in dentistry. This allows us to provide superior care that's more comfortable and quicker for our patients. We have many technical upgrades that you won't be able to find at many other dentist offices around the area.
All of our X-rays, impressions, and other imaging services are made digitally. This is a big step up from how they were traditionally done, particularly for impressions. Before, you would have messy impression materials, which was uncomfortable for many patients. With digital impressions, the process is quicker and more comfortable.
We also have the technology for 3D imaging and intraoral imaging to provide the most accurate treatment plan possible. These images let us explain your procedure and show you what we will do. They also ensure that your treatment is as accurate as possible, marking the exact areas and angles that will work the best.
Dental lasers are some of the best recent technology developments in the industry. We use soft tissue lasers for various cosmetic and general treatments. Laser dental treatment is less painful and invasive and provides many benefits that other options don't offer. We can be extremely precise with the laser. The treatment area will heal faster and bleed less.
Make Over Your Whole Smile
One of the best unique services we offer is complete smile makeovers. We utilize various cosmetic and restorative dental treatments to get you the smile that you dream of. It starts with a consultation. We talk to you about your cosmetic goals and your budget. Then, we perform a thorough oral exam to see the conditions of your smile.
Each patient gets a personalized treatment plan because each patient is unique. The issues you want to change in your smile won't be exactly the same as those of other patients. A treatment plan lets you know the timeline and what you can expect at each stage. We'll wait for you to okay the treatment plan before moving forward.
One of the most common complaints patients have with their smiles is discoloration. The most common way to take care of this is with professional teeth whitening. However, some people have resistant stains, and traditional whitening methods don't work. We offer options like porcelain veneers, so you can still get the whiter smile results you want.
Porcelain veneers are a great treatment option for your smile makeover. They can treat almost any cosmetic concern you have for your smile. These thin dental ceramic shells completely cover the tooth's front and sides. Each one is custom-made so that it fits perfectly with your smile. It can also bridge gaps in your smile, closing them in a way that looks natural.
Schedule an Appointment With Your Boonton, New Jersey-Area Dentist
We're welcoming new patients of all ages at our dentist office. Call us or schedule an appointment online to get started.