Dental care is one of the most important things to maintain oral and overall health. Dr. Victor Gittleman at Morristown Cosmetic Dentistry believes everyone should have access to the best dental care. Though our office is located in Morristown, we welcome patients looking for a dentist in Randolph, NJ and other surrounding areas.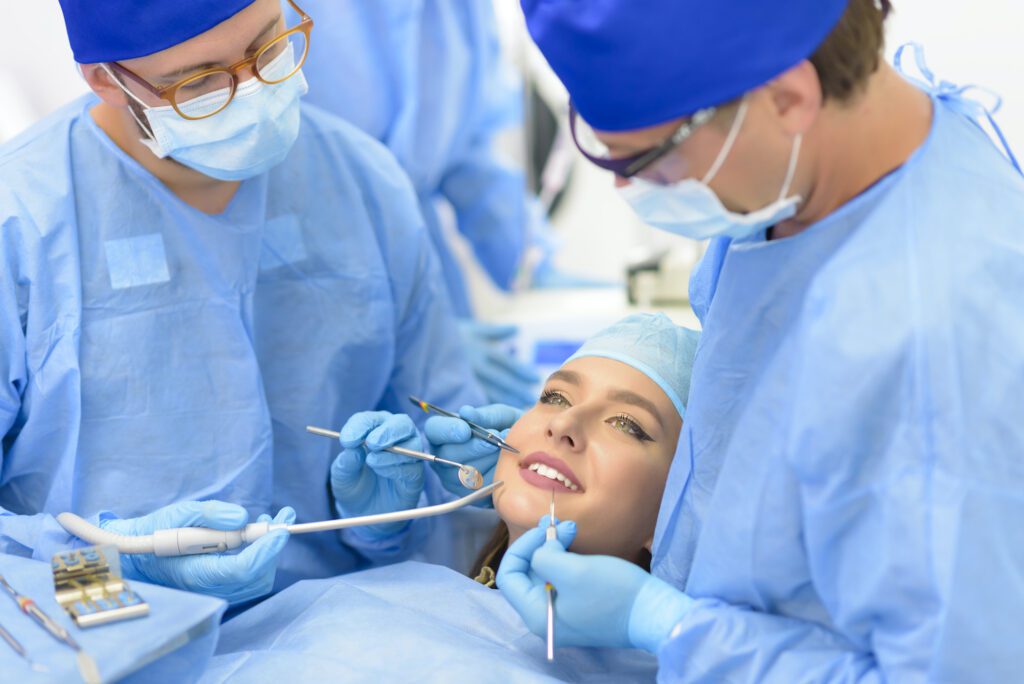 Transform Your Smile
Cosmetic dentistry is the best option to transform your smile. As we age, our teeth experience wear and tear. They discolor more as well. Lifestyle habits like smoking or drinking coffee cause staining on the teeth. Our teeth naturally get thinner as we age as well. The white enamel layer becomes thinner, revealing more of the off-white dentin layer underneath.
Professional teeth whitening is always an option for a brighter smile. But not all staining can be treated this way. Solutions like porcelain veneers and dental bonding can help. These cosmetic procedures take care of other cosmetic problems you may have with your teeth as well. They take years of wear and tear off of your smile, giving you one you're proud to show off.
Cosmetic concerns are often thought of as purely aesthetic issues, but this isn't the case. Things like crooked teeth impact your oral health as well. Crooked teeth are harder to clean and make you more likely to experience tooth decay or gum disease. They also give you an uneven bite, giving you a higher chance of developing TMJ disorders
At our office, we provide Invisalign treatment for crooked teeth. It uses clear aligners to slowly shift your teeth into place. You can take them out to eat and perform your oral healthcare routine, making them an ideal choice for many patients. It's suitable for mild to moderate orthodontic concerns.
Advanced Treatment With Laser Dentistry
Just like in every other industry, technology has brought many updates to the field of dentistry. One of the most impressive is laser dentistry. It takes the place of a scalpel and other tools in certain dental procedures, making things more comfortable and promoting faster healing times. Laser dentistry is also ideal for patients that suffer from dental anxiety.
Our office has a soft tissue laser that mainly performs treatment for your gums. The laser emits a high-intensity beam of light that targets soft tissue. It's extremely precise, so treatment doesn't impact the healthy tissue around the problem area. The laser is easy to control and allows the dentist to perform your treatment quickly and efficiently.
Laser treatment comes with many benefits. It's virtually painless, and most patients don't even need a local anesthetic. Instead of scraping your gums with a scalpel, the precise laser uses heat and light to treat. Lasers also promote your body's natural healing response, so you deal with less downtime after the procedure and heal faster.
The laser sterilizes your gums as the treatment is being performed, too. You have a lower risk of infection once the procedure is over. There's less bleeding because of the energy of the laser. Your recovery time is shorter and more comfortable than it would be with other forms of treatment.
Schedule an Appointment at Your Randolph, New Jersey-area Dentist
We're welcoming new patients looking for high-quality dental care. Call us or schedule an appointment online.