Dr. Victor Gittleman and the Morristown Cosmetic Dentistry staff are committed to getting the best dental care possible. Our nearby dental practice welcomes new patients if you're looking for a dentist in Bernardsville, NJ, and additional areas we serve. We offer world-class care and the ability to get all the dental services you need under one roof.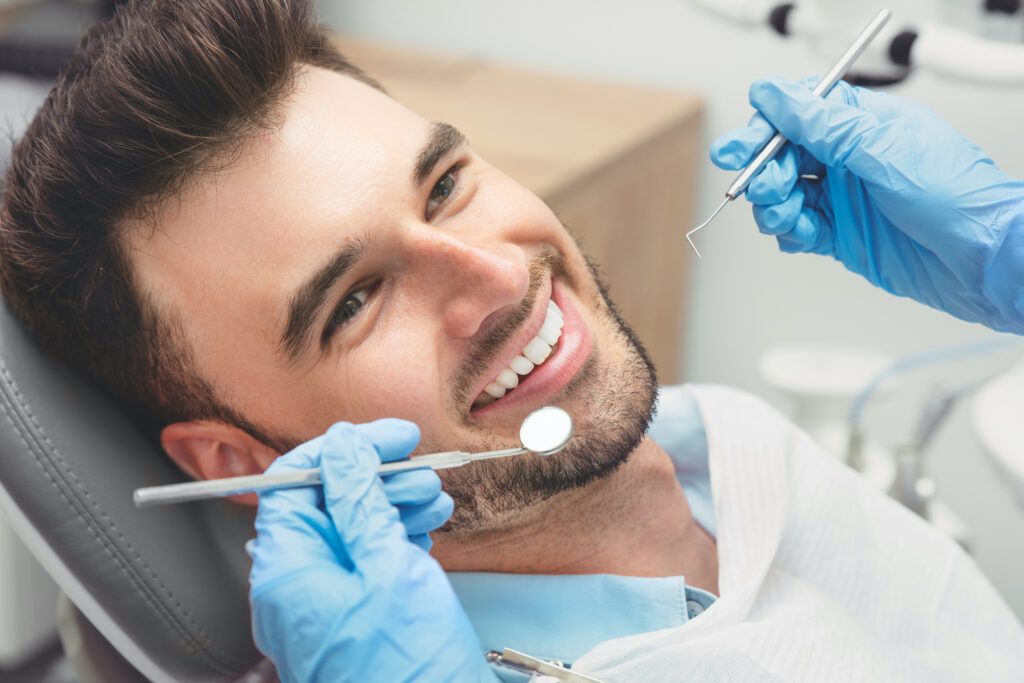 Dedicated Implant Dentistry
Dr. Gittleman is a Fellow of The International Congress of Oral Implantologists. This means that he has extensive training in all aspects of the dental implant procedure. Every step in getting dental implants can be performed in our office. You can trust in having a top implant specialist guiding you through your journey.
We place single, multiple, and All-On-Four dental implants at our office. You'll have a consultation with Dr. Gittleman to establish which option is best for you. We recommend implants to replace missing teeth whenever possible. Dental implants are the only option that replaces the tooth root and gives you back 100% of your bite function.
Make Over Your Smile
Dr. Gittleman is also an experienced cosmetic dentist, offering everything from tooth whitening to complete smile makeovers. While cosmetic problems are usually seen as just aesthetic issues, most are caused by underlying oral health problems. Cosmetic dentistry targets your smile's aesthetics and health, making you feel better and more confident.
A smile makeover usually involves several services working together to get you the smile you desire. We'll have a full cosmetic consultation with you. We discuss your goals, your medical history, and your budget and do a full examination of your smile. With this information, we create a personalized treatment plan perfect for your unique needs.
Porcelain veneers are one of the most common cosmetic treatment options. They take care of a wide range of cosmetic concerns. Whether you have a cosmetic chip in your tooth or need to treat gaps in your smile, porcelain veneers can help. They're a custom restoration that is designed perfectly to fit the size, shape, and color of the rest of your smile.
Restoring Your Smile
In addition to dental implants, we offer a full range of restorative dentistry solutions. Not all patients are eligible for dental implants to replace their missing teeth. Dental bridges and dentures have come a long way with advancements in dental care. They're options that look aesthetically pleasing and are comfortable for your smile.
Dental crowns are one of the most versatile tools a dentist has at their disposal. They can take care of both cosmetic and restorative concerns. Like porcelain veneers, they're made custom for the specifics of your smile. Crowns blend right in with your smile and also restore teeth back to their full functional capabilities.
Particularly after the stress of a pandemic, more patients are having trouble with TMJ issues. When you clench and grind your teeth frequently, the disc that helps the jaw joint move smoothly wears down. TMJ treatment restores better motion to your jaw. Without treatment, the jaw joint may click, cause pain, and you may have trouble opening and closing your mouth.
Schedule An Appointment With Your Bernardsville, NJ-area Dentist
No matter what your dental concern is, we can help. Call us or schedule an appointment online to get started.