When it comes to your health, you shouldn't compromise on quality. With your oral health, this means finding the best dentist possible. At Morristown Cosmetic Dentistry, our team provides Morristown and the surrounding communities with quality dental care. We're welcoming patients looking for the best dentist in East Hanover, NJ and the surrounding area.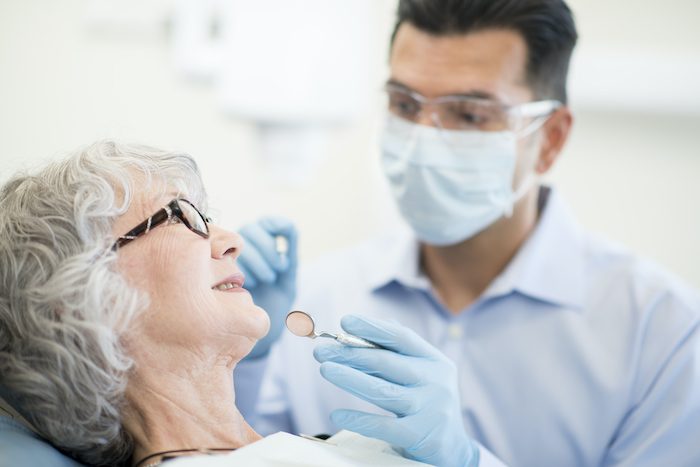 Complete Dental Services
When looking for a dentist, having one that offers all the services you need under one roof is nice. Bouncing around to different offices interrupts the continuity and quality of your dental care. We offer cosmetic, general, and restorative dental services for patients of all ages. You and your family can get comprehensive care in our office without worrying about referrals.
General dentistry is the basis of dental care and your oral health. It focuses on preventative care and stopping problems in the early stages. Custom mouthguards protect your smile from damage, while emergency dentistry is available if the worst should happen. Sedation dentistry keeps patients comfortable throughout their appointments, and we offer laser dentistry for faster, less-invasive care.
Cosmetic dentistry focuses on the aesthetic value of your smile. You want to ensure you're putting your best smile forward in public. But cosmetic dental problems can have oral health impacts, too.  With cosmetic dentistry, we treat the root cause of your cosmetic issue. We want to fix both aesthetic and oral health problems.
Restorative dentistry comes into play when you're missing teeth, or the structure of your smile is compromised. A healthy smile is completely functional. Solutions like dental implants can replace missing teeth and provide other benefits for your oral health. We also manage periodontal disease to prevent further damage to your mouth.
Versatile Dental Crowns
Dental crowns are one of the most versatile things a dentist has. They can treat various cosmetic and restorative problems because the crown covers the entire tooth. If a tooth is discolored and doesn't respond to traditional whitening treatment, we can color-match a crown to whatever shade of white you desire.
A deformed tooth can cause problems with both look and function, depending on which area of the mouth it's in. Your tongue relies on your teeth to form words and sounds properly. You also need teeth to function correctly to properly chew and digest your food. A crown restores your tooth's look and gives you back functionality.
One of the most common uses of a crown is to stabilize the tooth. When we perform a root canal, we clean out the infected dental pulp, replace it with a biocompatible material, and seal the tooth off. A crown ensures the seal and the tooth's full functionality. Crowns are also the last line of defense for severely damaged or decayed teeth before we must resort to extraction.
Dental implants are the gold standard of tooth replacement. They look and feel the most like your natural teeth. This is especially true when they're topped with a dental crown. We custom-make it to blend perfectly with your smile so that no one can tell it isn't real.
Schedule an Appointment With Your East Hanover, New Jersey-area Dentist
You shouldn't compromise on any aspect of your health, including oral health. Call us or schedule an appointment online.