Dr. Victor Gittleman and the team at Morristown Cosmetic Dentistry believe that everyone should have access to the best dental care available. While our office is based in Morristown, we're welcoming patients looking for a quality dentist in Madison, NJ, or any surrounding community and additional areas we serve in New Jersey.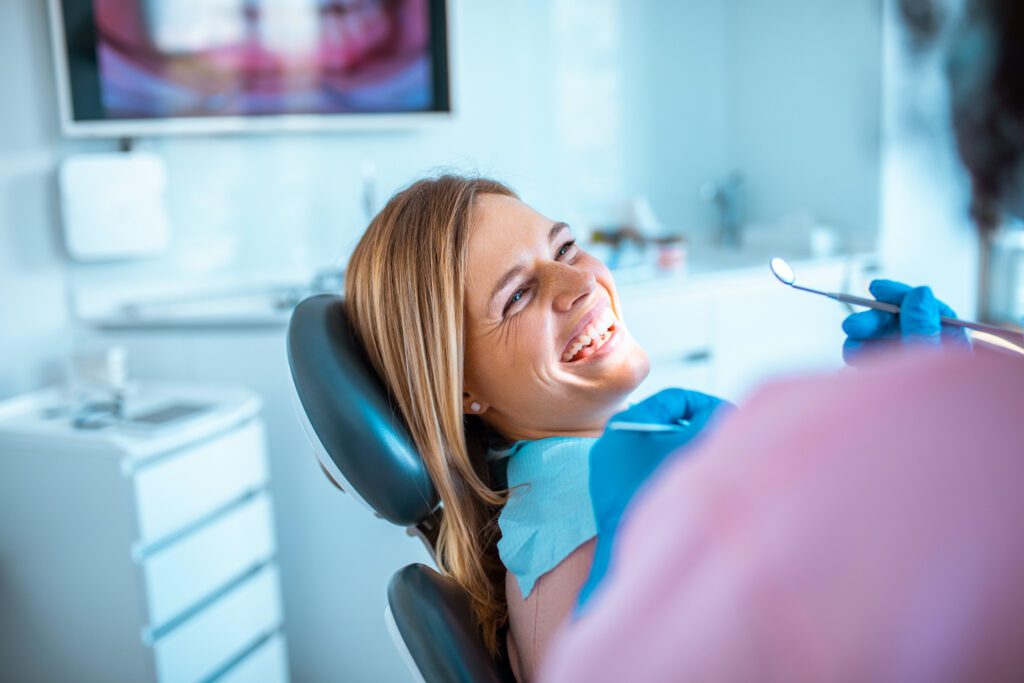 Complete Care Under One Roof
It's frustrating when you need medical or dental care and have to be referred to a bunch of different offices for your treatment. Morristown Cosmetic Dentistry offers a wide range of dental services so that you can get comprehensive care in one place. Our office provides general, cosmetic, and restorative dental care.
In addition to this, we also offer the complete dental implant process. Many dentists have to refer patients to an oral surgeon who performs the surgical implantation process. Dr. Gittleman has had years of dedicated, advanced training in the entire dental implant procedure. We can perform the implantation and restoration all right in our office.
If you have extreme cosmetic concerns with your smile, one of our services is a complete smile makeover. A smile makeover is a thorough overhaul of your entire smile. We work with your needs and budget to create a personalized treatment plan of various services so that we can give you the smile of your dreams.
Our office is also a welcoming environment for all patients. We practice family dentistry, meaning we welcome patients of all ages at our practice. We also provide sedation dentistry for patients that have dental anxiety and fear of coming into the dentist office. Sedation allows these patients to stay relaxed and get the care they need.
Award-Winning Dentistry
Dr. Gittleman moved his practice to New Jersey back in 2013. Since then, he's been named a Top Dentist in NJ every single year! Dr. Gittleman is a member of the American Dental Association, American Academy of General Dentistry, American Dental Association, and the New York Dental Association.
He also believes in the practice of continuing education. A dentist's education shouldn't end once he's practicing or has his own dental office. Dr. Gittleman continues to learn the latest techniques and technology to ensure his patients have the best care possible. In particular, he's been educated extensively in the dental implant process.
We ensure our office is up to award-winning standards as well. Technology like dental lasers and 3D digital imaging sets our office above the rest. Sedation dentistry and our compassionate staff keep every patient comfortable, even those that suffer from dental anxiety. You can come into our office confident that you're getting high-quality, personalized care.
When you choose Morristown Cosmetic Dentistry, you know you're getting the best dental care. We encourage patients from surrounding neighborhoods to visit our practice and see what makes it stand out. We don't believe in run-of-the-mill dentistry. Each one of our patients is seen as an individual, and we tailor our dental care so that it's unique for your needs.
Schedule an Appointment With Your Madison, New Jersey-area Dentist
Make an appointment at our office and experience the difference in dental care. Call us or schedule an appointment online.