Our dentist office in Morristown, NJ welcomes patients from the surrounding communities looking for the best in dental care. If you need a quality dentist in Parsippany, NJ, we're ready to help. Learn more about our practice and the quality of work we can provide for you and your family.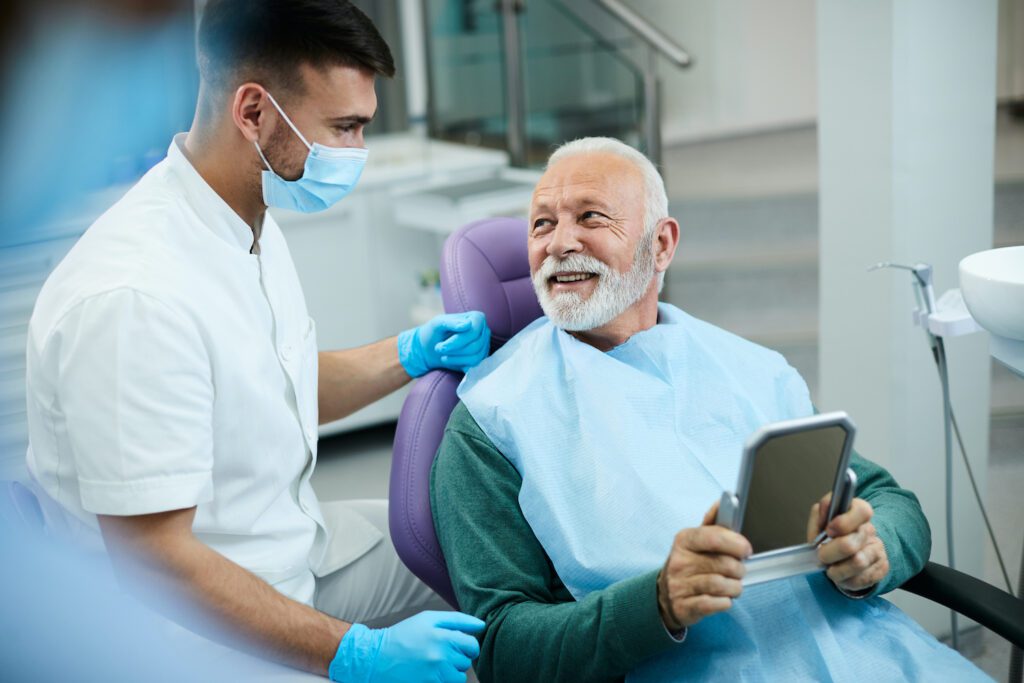 Dentistry for All Ages
We're a family dentist office, meaning that we welcome patients of all ages. From the youngest patients to the oldest, we're equipped to handle the unique problems that each age set possesses. The issues that impact a toddler aren't usually the same issues that impact senior citizens.
With the younger set, tooth decay is the most prevalent issue. Children have diets that are higher in sugar, and they aren't able to brush their teeth as well as an adult can. We recommend dental sealants on certain teeth for children. We paint them on, and they dry, providing an extra layer of protection on the tooth from bacteria.
As children age into late teens and early adults, wisdom teeth develop. Impacted wisdom teeth can cause infection and pain. But erupting wisdom teeth cause problems as well. It's unlikely that your mouth will have room for this extra set of molars. They put pressure on your other tooth, making things cramped and crooked. We almost always recommend wisdom tooth extraction and monitor their development to plan this before they cause issues.
As we age, our entire body continues to change. This includes your teeth. The years take their toll, and seniors are more likely to suffer teeth that are broken, cracked, or missing altogether. We offer a wide variety of tooth replacement options, including dental implants. Dr. Victor Gittleman is an expert in the planning and placement of dental implants.
Complete Smile Makeovers
Particularly as we age, our lives take a toll on our smiles. Lifestyle habits, diets, and accidents can cause various issues in our smiles. A bright, white smile is something that we all covet. You should feel confident in your smile and have one that you're excited to show off. A complete smile makeover uses multiple treatment options to give you everything that you want in your smile.
While many smile makeover services are cosmetic, they aren't always. Missing teeth are the first thing that many people want to treat in their smiles. Dental implants are what we recommend to replace them. They're the option that both looks and feels the most natural. They also offer benefits to your smile that no other options can.
Another common issue is tooth discoloration. Professional teeth whitening is usually the best way to take care of this. But not all staining responds to this treatment. Porcelain veneers are thin shells of dental ceramic that cover the front and sides of your teeth. We color-match them to the shade of white that you desire for your smile.
Because they fully cover the tooth, porcelain veneers are ideal for many dental issues. Teeth that are broken or chipped can become full again with porcelain veneers. Veneers can also cover misshapen teeth or close gaps in between teeth. They're a permanent restoration option for these conditions.
A Quality Dentist in Parsippany, New Jersey
Our office aims to provide the best dental care to the surrounding areas. Call us or schedule an appointment online.