Do you feel unhappy with the way your teeth look? You can talk to your cosmetic dentist to find a way to improve the appearance of your smile. Whether you want a straighter, brighter, or fuller-looking smile, the dentist will employ an individualized approach to determine a treatment that will suit your specific desires and needs.
The ideal way to achieve long-lasting aesthetic smile enhancement is with porcelain veneers. These cap-like shells can boost the look of your teeth and provide cosmetic advantages that endure longer than most other types of dental restoration. Read on to learn more about this highly effective cosmetic dental care solution available to patients in our Morristown, NJ, dental office.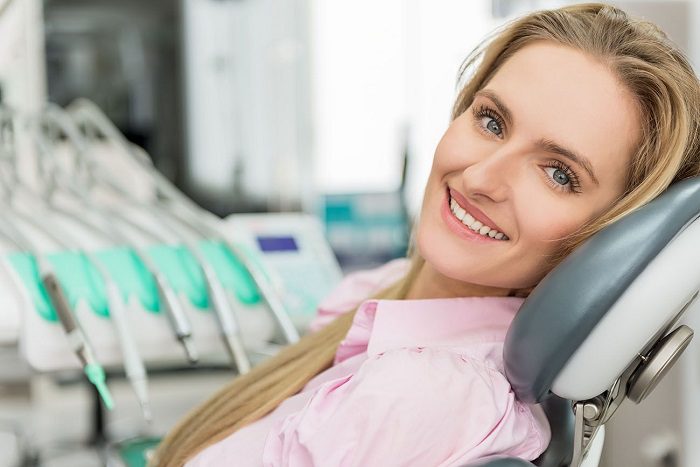 What Happens During the Porcelain Veneers Procedure?
Porcelain veneers are custom-made shells that adhere to the front of your teeth to construct a brighter and straighter smile based on your unique aesthetic goals as well as your existing dental structure. Dentists attach veneers to teeth using dental bonding, a cement-like resin that ensures a secure fit for these fixtures.
You will need more than one appointment with your dentist to complete this treatment. The dentist must take impressions of your teeth and build the veneers before you return to their office to receive these fixtures on your smile. The process can take several weeks, but in the end, you can see smile enhancement that will last for at least fifteen years.
What Aesthetic Effects Will I Notice with Veneers?
Once you get porcelain veneers placed on your teeth, you can expect durable, long-lasting smile enhancement. Veneers can make your smile appear brighter and whiter while still appearing natural in your unique smile.
They can also fix gaps between teeth and other dental alignment concerns. You can cover small chips, cracks, and irregularities in your tooth shape with veneers as well.
The veneers will resist staining, so you can worry less about harming your dental work. But veneers may break if exposed to abnormally high amounts of pressure, so do not bite down on hard items.
To avoid scratching your veneers, you should employ a soft-bristled toothbrush for your oral hygiene routine. If you do hurt your veneers in any way, contact your dentist for repairs or replacements.  
Can I Afford Porcelain Veneers?
Many people may worry that pursuing cosmetic dental solutions like porcelain veneers is not viable due to their cost. But getting the dental treatment you want without hurting your wallet is possible.
First, check your dental insurance policy. You might be eligible for smile enhancement procedure coverage under your annual premium. Ask the front office staff at your dental practice about the insurance they accept at their office.
Morristown Cosmetic Dentistry also offers 12-month interest-free financing for porcelain veneer treatment at our practice through CareCredit. This payment option allows you to make payments based on your budget for dental work that will help you achieve the smile of your dreams. Learn more by calling our office at 973.287.3337.