If you suffer damage to the structure of your tooth, your dentist can restore the tooth using a dental crown. This cap fits over the tooth to enhance its shape and provide protection from further harm.
Not all dental crowns are the same, however. It may be tempting to try a same-day crown for quicker treatment. But you will receive better quality restoration for your tooth when you choose a lab-created dental crown. Read on to learn more about how your dentist constructs dental crowns in a lab and why these types of crowns are superior to same-day options.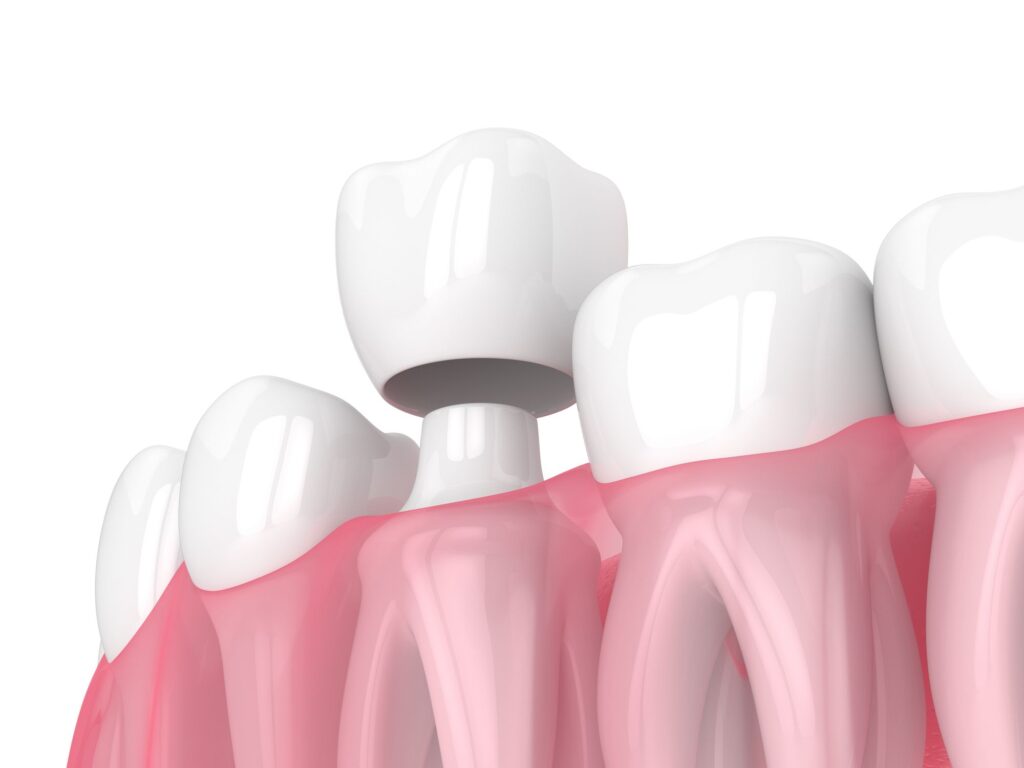 How Dentists Build Dental Crowns in a Lab
If you and your dentist decide to pursue restorative treatment for your tooth with a dental crown, the process begins by preparing the tooth. The dentist will treat any underlying conditions, like tooth decay. And they might need to shave a minute amount of enamel to make room for the cap.
After this, the dentist will take an impression of your smile and send it to the dental lab. This impression captures the size and shape of the affected tooth. It will be used to create a custom crown that will fit comfortably and securely over the tooth.
Your dentist will provide you with a temporary crown to fit over the tooth while the lab constructs the crown. The process can take two to three weeks to complete. Then you will return to the dentist's office to receive the permanent crown.
The dentist seals it into place with dental cement for long-lasting restorative benefits. With proper care, the crown will cover the tooth for seven to ten years.
Comparing Lab-Processed Crowns to Same-Day Crowns
Some dental patients might worry about arranging multiple appointments over a few weeks to complete their restorative treatment with lab-processed crowns. They can feel tempted to seek same-day dental crowns instead of using CEREC.
With this process, a dentist can use 3D-imaging software to scan the patient's mouth and generate a ceramic dental crown in the office immediately. Then, the dentist can create the crown and place it over the patient's tooth within one day.
Find Superior Durability, Fit, and Aesthetics from Lab-Created Dental Crowns
CEREC crowns are faster and cheaper than lab-created crowns. But you cannot get the best quality treatment from this same-day process. CEREC crowns use ceramic, an inferior material that cannot guarantee the durability of higher-quality zirconium from a lab-processed dental crown. 
You will have a reduced chance of cracking or dislodging a lab-created dental crown because of this improved durability in the material. Then you can feel more comfortable and confident when performing your usual oral functions with this fixture. Though installation of a same-day crown may seem more affordable, you could end up paying more to repair or replace a damaged crown in the long run.
The lab-created crown will also have a more improved fit over your tooth with closer attention to the detail of your unique smile. This will result in enhanced aesthetics for a more beautiful finish too. CEREC crowns will not have a custom fit and are limited in their ability to match shade and contour to look or function like a natural tooth as well as a lab-processed crown.