If you notice stains on your teeth or gaps in your smile, you may feel dissatisfied with your appearance and notice a lack of confidence. Specialized cosmetic dental treatments can help you get the smile of your dreams.
You can find an expert dental practice in Morristown, NJ, that offers a free 20-minute consultation appointment to discuss your smile goals. Dr. Victor Gittleman, an accredited dentist in Morristown, NJ, describes what you can expect during a complimentary cosmetic dental consultation at our practice.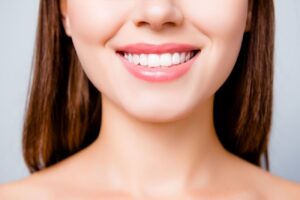 Oral Health Evaluation
When you talk to your dental professional about your smile, you will likely point out potential cosmetic flaws in your teeth that you would like to see fixed. Your dentist can perform an oral examination to evaluate these concerns and look for signs of underlying dental problems.
A healthy smile makes for a perfect foundation for cosmetic dentistry. If your dentist notices tooth decay, gum disease, or other issues, they will suggest a treatment plan to restore your oral health first before recommending cosmetic procedures.
Expert Smile Design Planning
Whether you hope to enhance a single tooth or rehabilitate your full mouth, your dentist will use their expertise to develop an individualized treatment plan for your unique smile. Dr. Gittleman utilizes the latest dental technology to design smiles and create customized models based on your teeth.
Your dentist can illustrate anticipated results of upcoming cosmetic dental procedures with these models. This way, you can review and approve your treatment plan with confidence. Dr. Gittleman maintains open communication with his patients, responding to any questions or concerns so that they are comfortable through every step of their treatment.
Schedule Modern Dental Treatment
With a plan set in stone, you are ready to schedule cosmetic procedures that will help you achieve your smile aesthetic goals. Dr. Gittleman specializes in teeth whitening, porcelain veneers, and many other cosmetic treatments that will ensure your smile looks its best.
Our practice invests in advanced and modern equipment, so you can be sure you will receive optimal results from your cosmetic dental treatment. Prospective patients can look through our smile gallery to see how Dr. Gittleman enhanced the smiles of other individuals.
Expert Cosmetic Dentistry in Morristown, NJ
Dr. Gittleman is a highly qualified cosmetic dentist specializing in restorative and implant dentistry in Morristown, NJ. Morristown Cosmetic Dentistry offers dental bonding, tooth whitening, and many other cosmetic dental procedures. To schedule a consultation appointment with us, contact our office online or reach us by phone at 973.287.3337.